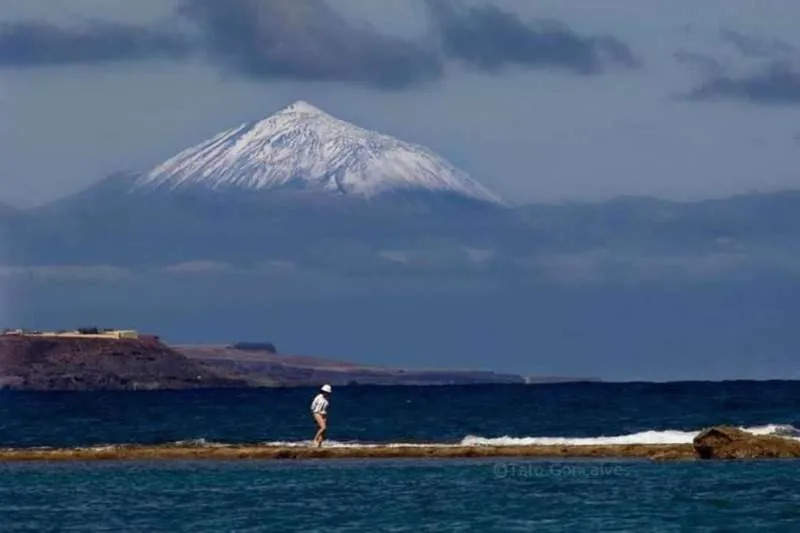 Incredible photo taken from Gran Canaria shows Teide in all her snowy glory
As dawn broke yesterday morning across the Canary Islands, Mt Teide (the highest point in all of Spain) could be seen in all her glory covered in snow. The low temperatures and the DANA have caused more intense snowfall on the peaks of Tenerife, which has been seen from other islands.
So much so, that one person from Gran Canaria captured a special image taken from Las Canteras that shows the second snowfall of the year on Mount Teide, and in contrast, a woman walking on the rocks in the foreground getting ready for a swim.
The snow on Teide is highly anticipated every year by the residents and tourists in Tenerife, but it also causes excitement in those who manage to observe it from other islands.
However, this is not the only stamp that the snow has left, others have also shared some really 'cool' photos on social media: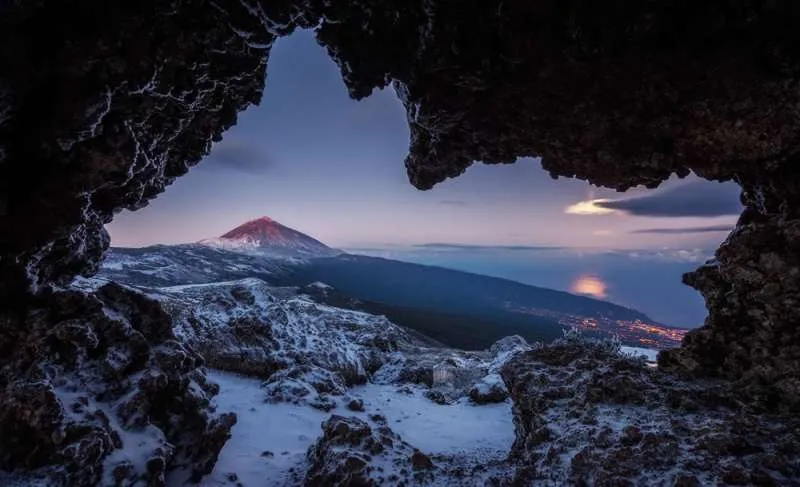 Image: Nauzet Gonzalez - Teide National Park
Lunes 6 febrero 2023 #Tenerife #nieve feliz semana @ecazatormentas @VickyPalmaMeteo @AGMCan @MeteoMorella @LoqueVeoTfe @holyber @Tenerife_Ocio pic.twitter.com/0YouDXIRpN

— ☀⛅️️fran40 ☔️ (@fran40tf) February 6, 2023
Other articles that may interest you...