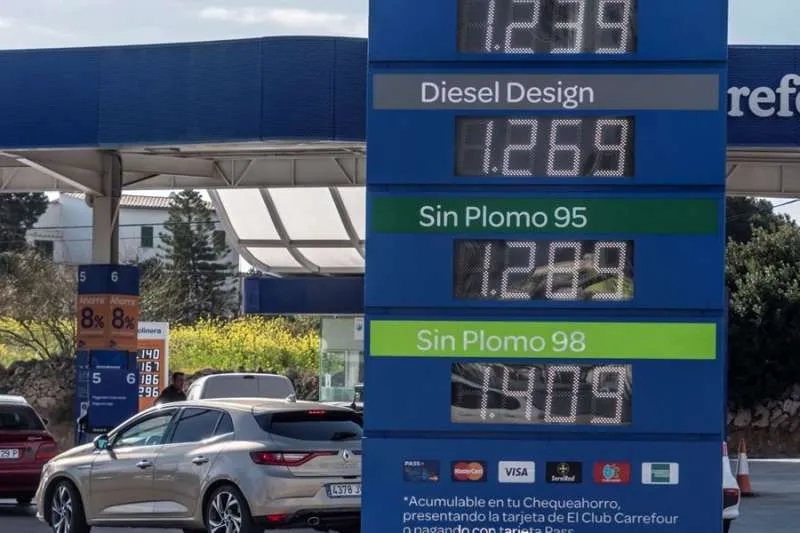 How to save up to 20% on fuel with your car
With the price of petrol and diesel at record highs, filling the tank of your car is getting more expensive every day, and everything points to the fact that it will continue to rise in the next few weeks. The invasion of Ukraine has caused fuel prices to rocket globally with everyone affected. Below we have several tips that, although may seem obvious, help you to reduce consumption, save fuel, and save money.
Maintain an even speed:
This is an effective way to keep the fuel needle from going down by driving smoothly and avoiding sudden braking and acceleration. Also avoid changing gear if it is not necessary as that makes the engine rev more and use more fuel.
It is also advisable to try to anticipate our movements, for example when exiting the motorway, we can stop accelerating time before we start slowing down. In this way it is the motor that acts first.
Turn off the engine when stationary:
When stopping for a period of time at a junction or picking someone up, it is advisable to turn off the engine. More fuel is used idling than turning it off and starting it again. It is estimated that an engine at idle consumes 0.6 litres/hour per litre of displacement, meaning that a 1.5-litre engine consumes almost a litre of fuel per hour without moving. Many new cars have auto start/stop, use it!
Avoid rapid acceleration and sharp braking:
Rapid acceleration means higher fuel consumption, whether it is a petrol, diesel, or hybrid car. For this reason, it is advisable to drive smoothly and anticipate possible stops, as mentioned above. This manoeuvre can save up to 20% fuel depending on the model of the car.
Start your car without revving it:
To save even more fuel, start your without pressing the accelerator, and don't pull off straight away or quickly. Waiting a few seconds before pulling away and driving at 20km/h for five seconds before speeding up can save up to 11% fuel.
Check tyre pressures:
Your tyres should be inflated to the pressure indicated by the manufacturer. Being deflated by as little as 7pis (0.5 bars) can increase fuel consumption by 2% in urban areas and 4% in other areas.
Air conditioning:
Air conditioning is the most fuel-consuming non-essential system on a car that costs you the most money. Every time you switch it on it affects fuel consumption as it's powered by the engine, and the harder it has to work, ie at lower temperatures to cool the cabin here in the Canary Islands, the higher fuel consumption will be.
Optimal revs:
To save fuel on motorways is advisable to drive as much as possible in the highest gear at low revs. In diesel cars it is advisable to change gear between 1,500 and 2,500rpm, and in petrol vehicles, the optimal moment is between 2,000 and 2,500rpm.
Plan your trip:
A well-planned trip will allow you to reach your destination in the fastest, easiest and safest way, and, therefore, drive more efficiently saving fuel. Extending a one-hour trip by just ten minutes can save up to 14% of your petrol or diesel.
Empty your boot:
Cars are the same as planes, more weight means more fuel. Driving with 100 kilos of unnecessary weight in your causes fuel consumption, in an average-sized car, to increase by 6%. If you use the car daily, review what you are carrying in the boot.