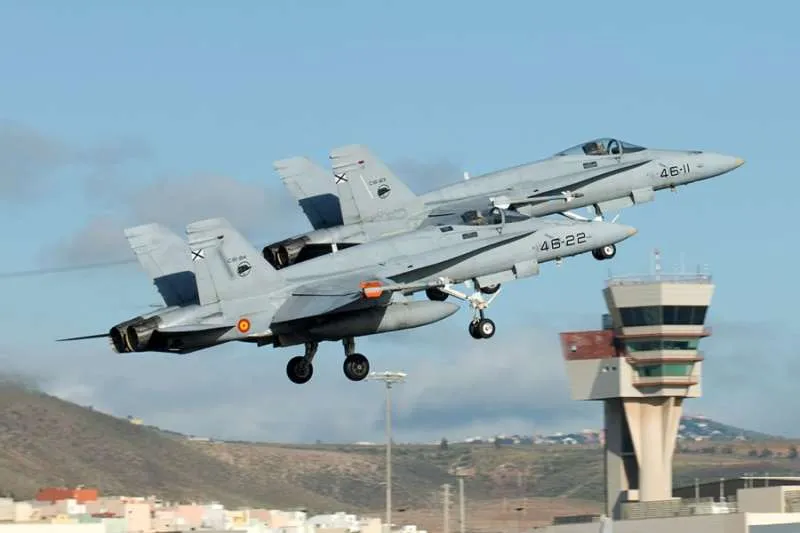 Five fighter jets spotted flying over the Canary Islands
Given the conflict between Russia and Ukraine, people were more concerned than usual yesterday when they spotted five Eurofighter jets flying in formation over the Canary Islands. However, there is nothing to worry about, as they have travelled from mainland Spain for joint training exercises with pilots based in Gran Canaria.
The planes are from the 11th Wing of the Morón Air Base in Seville and have flown to the Gando Air Base in Gran Canaria to carry out joint training this week with the F-18 Hornets from the 46th Wing, known as the 'Falcons'.
According to the Canary Islands Air Command, these manoeuvres are included in the instruction and training plans for the crews and are necessary to effectively, efficiently, and safely carry out the missions entrusted to the Air Force, whose main focus in this area is the air defence of the Canaries archipelago.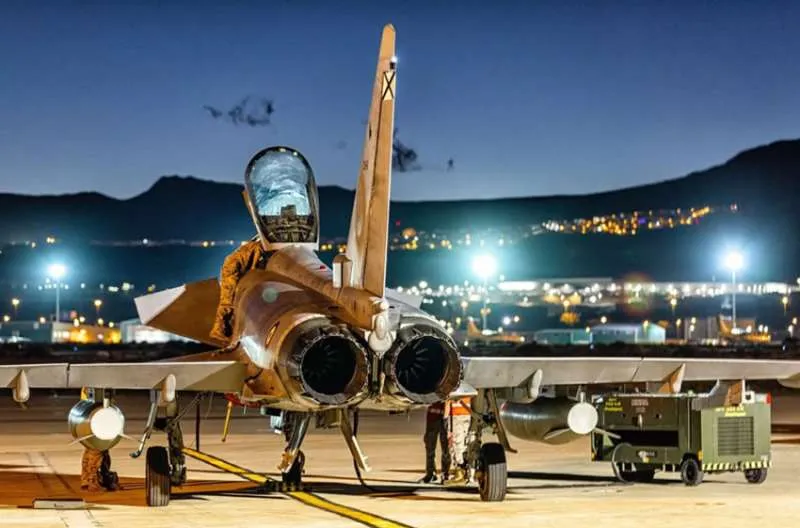 Whist here, Offensive Counter Air (OCA) and Defensive Counter Air (DCA) missions are being carried out, some of them enhanced by in-flight refuelling with an A400M aircraft from the 31st Wing.
Finally, the Command pointed out that these missions require "millimetre planning and coordination" to make the most of the training.
So, if you spot them flying over the island you're on, don't panic it is a routine and scheduled training program for our safety.
Other articles that may interest you...