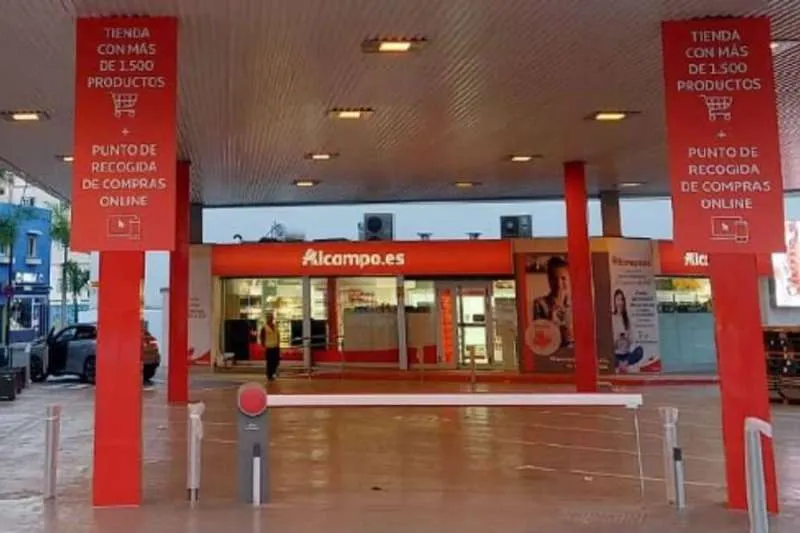 Alcampo opens a new collection point in the centre of Los Cristianos
Alcampo has opened their first online shopping collection point in Los Cristianos, in the south of Tenerife, on the site of the Disa petrol station that closed in the centre of the town, which is open seven days a week from 8.30am to 9.30pm, where customers can collect orders made through their website.
It also has a convenience store with more than 1,500 items for sale, such as soft drinks, wines, ready meals, or snacks; 12 parking spaces to make collection of orders easier, and a touch screen where you can make purchases online.
Ramón Pérez Andión, director of the La Laguna based company, says: "The new Alcampo.es point complements the collection service in the south of Tenerife, where we already have 24-hour lockers in Las Chafiras. Without a doubt, we are taking another step in our commitment to take Alcampo to every corner of the island".
30th anniversary:
Alcampo, which has just turned 30 in the Canary Islands, has invested 22 million euros to reform its three hypermarkets (La Laguna and La Orotava in Tenerife, and Telde in Gran Canaria), and create more sustainable spaces focused on highlighting fresh market produce.
In addition, the company has expanded its online shopping delivery service within the framework of its 'digital proximity project', being able to reach La Gomera and almost every corner of Gran Canaria and Tenerife with delivery and pickup.