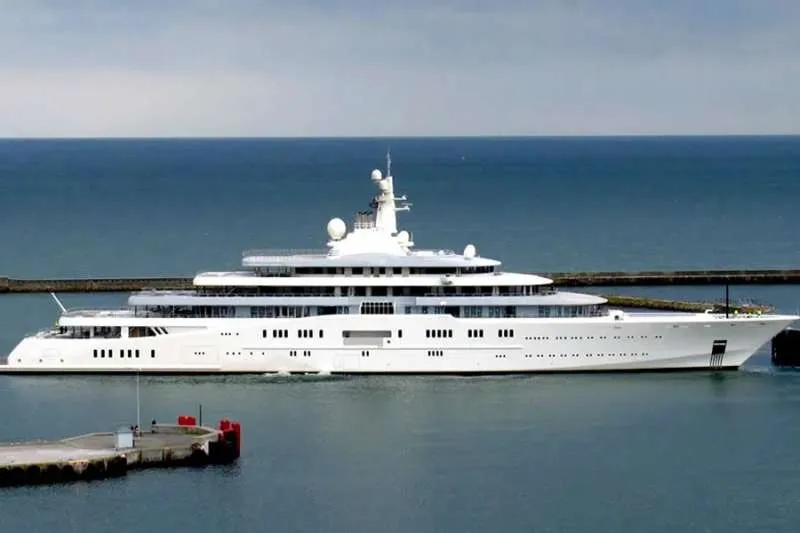 Abramovich's super yacht spotted in waters around the Canary Islands
Roman Abramovich, one of the richest men on the planet and one of the most targeted due to the sanctions against Russia, has a 350 million euros yacht called the Eclipse, the second-largest privately owned yacht in the world, which has been spotted in waters around the Canary Islands.
The Eclipse left the Caribbean last weekend, crossing a large part of the Atlantic, and has been located in the Canary Islands by the specialized website vesselfinder.com.
A spokesperson for the Russian, when questioned about the final destination of this yacht in addition to the Solaris, which is another of the most luxurious boats in the world also owned by Abramovich, clarified that they "never give out any of this kind of information. We haven't done it before and we won't start now. Not only regarding yachts but also other means of transport owned by him," they said when questioned about yacht being in the Canary Islands.
The Eclipse has had no expense spared and is equipped with security systems including a German-made missile defence system. It also has armoured glass in the rooms occupied by its Russian owner. There are also always two helicopters on board, armoured and ready to take off at a moment's notice.
Roman Abramovich is passionate about boats and has always said that sailing is one of his greatest hobbies. He owns a private fleet of four different sized yachts, that to date, he had moored in different parts of the planet. Eclipse, Pelorus, Sussurro and Ecstasea are four of his boats since, in 2006, the Grand Bleu was given to one of his best friends, Eugene Shvidler.
Other articles that may interest you...