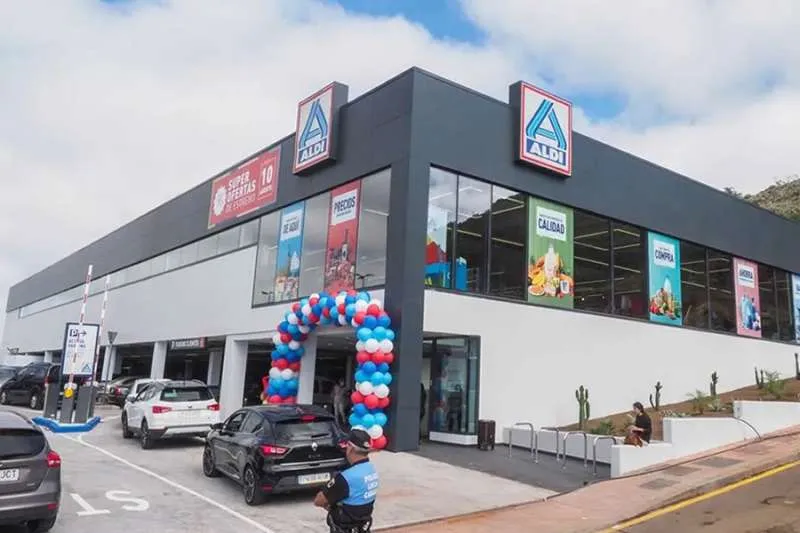 ALDI continues opening new stores with its first two in Tenerife
ALDI opened its first two supermarkets in Tenerife yesterday in Arafo, in the Güímar Valley, and in Los Rodeos, in La Laguna, with more on the way in August in the south of the island in Adeje, Las Chafiras, and San Isidro.
In La Laguna, customers were there early to discover the offers and products of the company that has just landed in the Canary Islands, creating a buzz in the islands at a very difficult time for consumers.
The opening ceremony was attended by the Deputy Minister of the Economy of the Canary Islands Government, Blas Acosta, the mayor of La Laguna, Luis Yeray Gutiérrez, as well as several local government councillors, and Carmen Toubes, Managing Director of ALDI in the Canary Islands.
Carmen Toubes explained that the store has 1,300m2 floor space for customers to shop in, "where you can find a quality assortment at the best possible price, with around 2,000 different products, of which 86% are marketed under our own brands, based on our business model of offering high discounts.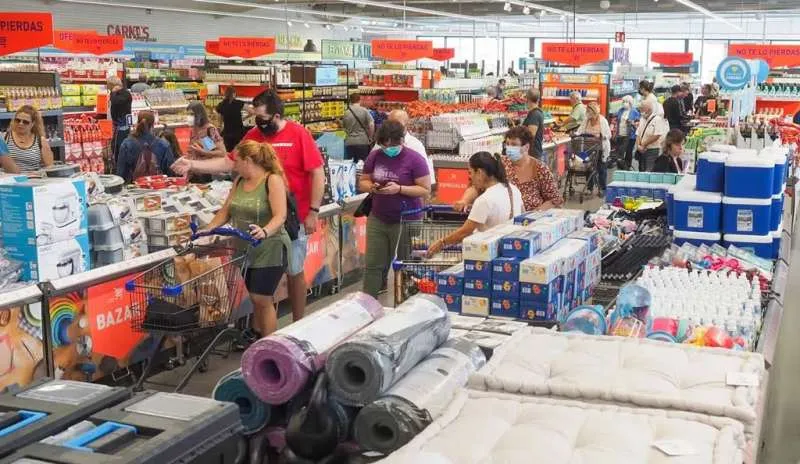 She also confirmed that 80% of the fresh products have been sourced locally and that the company is committed, in the next few years, to "introducing more and more Canarian products, not only in our stores in the Canary Islands but also in those on the mainland".
For his part, Blas Acosta thanked ALDI for the collaboration with the Canary Employment Service to find 22 of their 24 staff in the La Laguna store, and for their "commitment to the Canary Islands at a time of so much uncertainty. Competition is welcome at a time that will help us all to be able to combat inflation because with more possibilities there are more opportunities," he said.
As well as the two openings in Tenerife yesterday, another two were added in Gran Canaria in Las Palmas and Telde. For these four stores, ALDI has hired more than 80 people and expects to generate, by the end of the year, more than 240 jobs in the Islands, including office staff, shop floor workers, and at the logistics centre which opened in May.
The company has already announced that it will open another three stores in Tenerife next month, as well as ten more in the islands before the end of the year, and up to 20 more in the next three years.