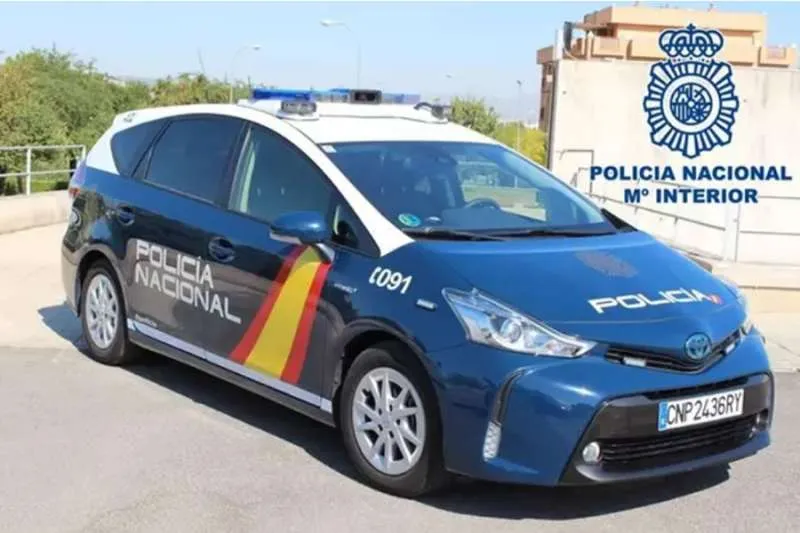 A German on the run for 27 years for kidnapping and child abuse is arrested in the Canaries
The National Police have arrested a German man in Maspalomas in Gran Canaria, who has been on the run from the authorities for more than 27 years, wanted for kidnapping and sexual abuse of minors in India in 1995.
According to the Canary Islands Police Headquarters, it was agents of the Maspalomas Police Station in charge of International Police and Judicial Cooperation who detected his arrival on the island, so they launched an investigation to find him as there was an international warrant out for his arrest.
The man in question has avoided justice for more than 27 years using different methods to avoid being located, staying in holiday homes to prevent as they don't have to register the names of their guests.
However, Interpol had issued a 'Red Notice' for him, a mechanism by which countries request help from the Police of Interpol member countries to locate wanted persons, who have managed to escape justice from the country that wants them.
In this case, the authorities in India reported that the man had been part of a conspiracy with others to commit sexual abuse on children they took from an orphanage in Goa to different hotels where they abused them.
Once the police had confirmed his location in Gran Canaria, their priority was to prevent him from fleeing the island and detain him, which they did with an undercover team who surprised him and arrested him at the holiday home he was staying in, in Maspalomas.
Finally, once arrested, he was placed at the disposal of the National High Court, which is preparing papers for him to be deported to India.
Other articles that may interest you...