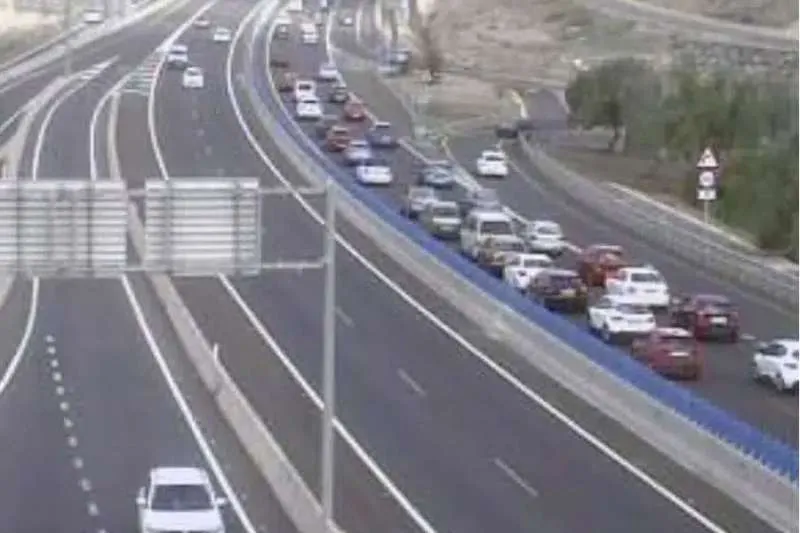 7 injured, including 3 children, in an accident on the TF-1 by Los Cristianos
A total of 7 people were injured this morning, including three children, in an accident between two cars on the TF-1 motorway in the south of Tenerife by Los Cristianos, as reported by the Emergency Services Coordination Centre (CECOES).
According to CECOES, the accident happened just after 11.00am this morning (Sunday), on the southern carriageway by Los Cristianos in the direction of Adeje.
Highway Maintenance personnel, the Guardia Civil, and two ambulances were dispatched to the scene of the incident, and paramedics treated seven people, who all, fortunately, only suffered minor injuries in the crash.
The Guardia Civil dealt with long traffic jams caused by the accident, whilst Highways personnel cleared the cars from the roads, and the injured were taken to various hospitals in the south for routine observation.
The police have confirmed that no one else was involved in the incident and have opened an investigation into what caused it.