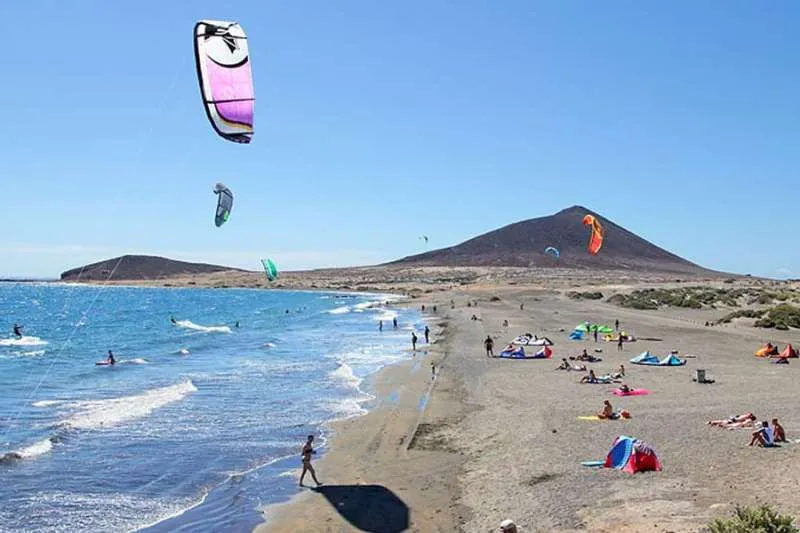 150 beaches in the Canaries are at risk of disappearing by 2050 due to climate change
New research by the Canarian Government has shown that almost 150 beaches in the Canary Islands, including iconic sites like Las Teresitas in Santa Cruz de Tenerife or Las Canteras in Gran Canaria, are at risk of disappearing by 2050 through rising sea levels and coastal erosion as a result of the climate crisis. Apart from the beaches themselves, many other coastal areas are vulnerable, bringing not just loss of territory but significant economic costs.
These conclusions are the culmination of the PIMA (Coastal Adaptation Environmental Initiative Plan), a study carried out by the regional Environmental Department which has assessed a range of possible scenarios faced by the islands between 2050 and 2100 should no climate action be taken.
The worst-case scenario sees 10.6% of the total coastal area of the islands being lost over the next 28 years, which hugely impacts plans for future tourism development.
The regional Government is already focusing on sustainable solutions rather than continuing to promote mass tourism, or so it claims: this study shows they need to renew that commitment and, of course, it calls into question any new plans for developments like mega hotels in low lying coastal areas like El Puertito.
Residents might feel the message comes closer to home when they hear that Alcalá in Guía de Isora will have almost completely disappeared in the same period, with the beaches in El Médano in Granadilla and Troya in Costa Adeje at risk of vanishing by 2100.
The study confirms that the primary factor for vulnerable beaches is their inability to retreat in the face of rising sea levels because of urban development, beaches where every centimetre of sea-level rise removes land that can't move backwards.
The effects will not only be physically dramatic but also economically so, with losses of up to €5 billion anticipated due to fewer attractions for the very tourists that wilfully negligent development is currently still trying to attract.
It is self-evident that we cannot afford this. And for those who don't care for the present or future state of our environment, or physical home here, maybe the economic costs will matter more.
The Regional Minister for Ecological Transition, José Antonio Valbuena, says that the need for action is now critical and that climate legislation must be sped up. We can all play our part, however, and join environmentalists in their clarion call for opposition to heedless over development. We have a clear choice. It really is up to us.