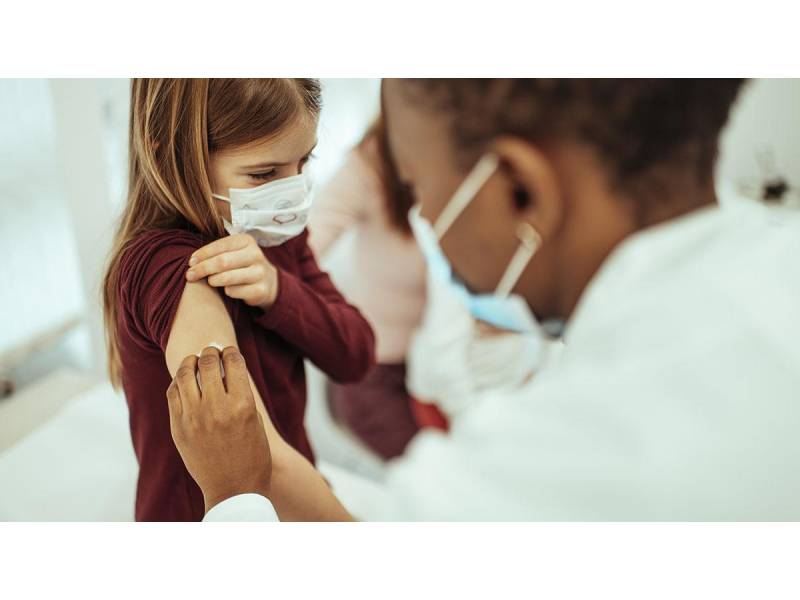 Vaccination starts today of 136,900 children under 11 years old in the Canaries
The Canary Islands begins the vaccination of 136,900 boys and girls aged from 5 to 11 years old against Covid today, in the midst of the sixth wave of the coronavirus pandemic, and the SCS will do so with and without appointments. They have confirmed that 5-8 year olds must have an appointment, whereas those aged 9-11 can go without one, but they have made it clear that at the time of vaccination, all must attend be accompanied by their father, mother or legal guardian.
It is for these reason that they have decided that vaccination will initially be in health centres, hospitals, and vaccination centres, leaving open the possibility of carrying out inoculations in schools from January depending on how the campaign is going and with parents' permission.
Doctors from the Ministry of Health stress that: "Vaccination of our children will greatly reduce the burden of infection in this age group, and will reduce transmission among family members, in schools, and in the community in general, helping us to protect the most vulnerable people."
Although children generally have a milder case of Covid, they are currently the age group with the highest rate of infections, with a cumulative incidence at 14 days of 617 cases per 100,000 people in Spain, a rate that is above other age groups.
However, in the Canary Islands this is not the case. The population under eleven years of age has an incidence of infections of 308.58 cases, half that of the national average, and is below that registered in the age group of 20 to 29 years old, with 348.36 cases, and those from 30 to 39, with 326, according to the latest report from Public Health.
In the vaccination of this age group, priority will be given to the immune-suppressed pediatric population who will be directly summoned by their referral hospital. For the rest, from today you can make an appointment by calling 012 or by calling 922 470 012 (Province Santa Cruz de Tenerife) or 928 301 012 (Province Las Palmas de Gran Canaria).
You can also make an appointment through the mobile app and on the SCS website. In addition, 9-11 year olds can go directly to vaccination centres with their parents as follows:
Tenerife:
Recinto Ferial (Santa Cruz): Monday to Sunday from 5pm – 7pm.
Magma (Las Americas): Monday to Sunday from 5pm – 7pm.
Gran Canaria:
Infecar (Las Palmas): Monday to Sunday from 2.45pm - 6.30pm, 100 doses per day available.
Expomeloneras (Maspalomas): Monday to Sunday from 2.45pm - 6.30pm (100 doses per day available)
Doctor Negrín hospital (Las Palmas): Monday to Friday from 11am to 2pm, 3rd floor, 50 doses per day available.
Lanzarote:
Valterra health centre in Arrecife.
The childhood vaccine, which has an orange cap to distinguish it from the adult one, will contain 10 micrograms which is a third of that administered to adults. The interval between the two jabs will be eight weeks, compared to three weeks in adults, because the immune response improves in younger people.
FAQs:
11-year-olds who will turn 12 in the next few months will be vaccinated with a dose of pediatric vaccine, and if they turn 12 between the first and second dose, the second one will be an adult dose.
Those children who have already had Covid will receive a single dose, and if they are infected after the first, they will be administered the second four weeks after the infection, maintaining the eight-week interval with respect to the first dose.
Regarding the possible risks of vaccinating the child population, after analyzing the massive pediatric vaccination in the United States, where five million doses have been administered to children, the members of the Spanish Public Health Commission emphasize that "to date, no red flag has been generated about the safety of vaccination against Covid in children."