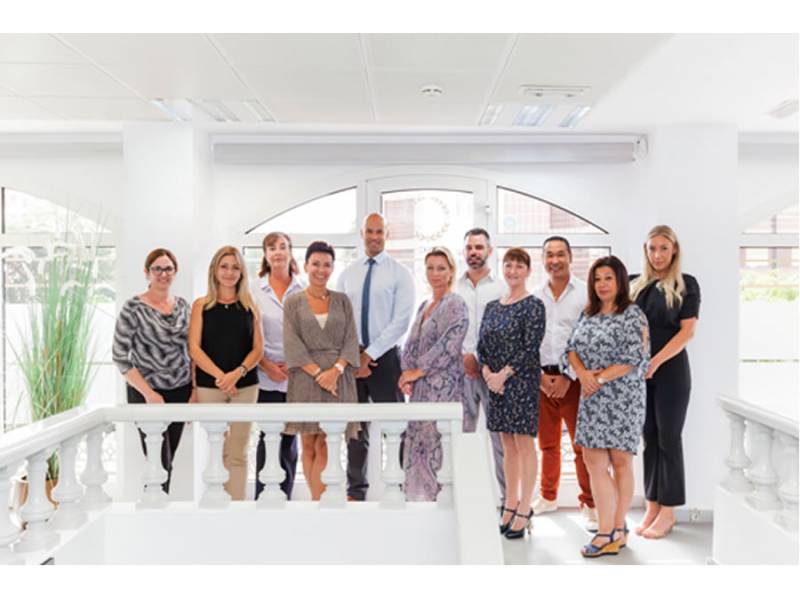 Three years of hard work sees Tenerife legal claims firm become market leader
The Nordic Consulting Canary Islands SL, a Tenerife-based legal consultancy is celebrating its 3-year anniversary. Founded in 2018, the family firm has already achieved legal victories for hundreds of families from northern Europe in the Spanish courts. Some clients have already received pay-outs and others have recovered the possession of their apartments by evicting problematic hotel companies.
Ali Farhoud, the Swedish businessman who founded the company, is proud of the success that his team has achieved. "No other company has achieved what we have done in such a short period of time. We distinguish ourselves from our competitors by providing copies of all relevant court submissions and sentences to our clients. In this way, they can see the tangible evidence that their court cases are progressing. If they have any doubts, we encourage them to speak directly to the lawyers handling their case."
The first cases the company submitted were related to products sold by the now bankrupt company Silverpoint Vacations SL. Over 600 clients already have the peace of mind that the Spanish courts have declared their contracts null and void, freeing them from any related overseas liabilities. Additionally, the courts have typically awarded significant compensation amounts. The timing and amounts of payouts depend on the results of the liquidation process, something that is likely to take several years to finish.
Ali Farhoud comments, "Although everyone wants a quick resolution to their problems, it is usually best to do things properly. In Spain, there is often no shortcut to the legal process and clients need a lot of patience."
The Silverpoint liquidation is complicated by the fact that there exists a simultaneous criminal investigation into the collapse of Silverpoint, and this now involves several other companies. For example, in April 2021 a judge from the Criminal Court in Arona gave notice that a criminal investigation into Silverpoint Vacations SL now also includes Excel Hotels & Resorts SA, a company that is still trading and manages several holiday complexes in the south of Tenerife.
However, despite this, some of the first clients that petitioned the courts have already been paid. Silverpoint investors who petitioned the courts in 2019 after making losses in the Excel Overseas Lodging Participation Programme Scheme ("ELPP"), have already received money. This is something that no other legal claims firm has achieved for clients that invested in this product. The pay-out came after the court seized funds from Homes Under The Sun SL, a company that helped sell the investment.
Other timeshare companies, such as Anfi, based in Gran Canaria, are well-financed but try to delay the payment of court awards for as long as possible by appealing the initial court sentences. However, it is just a matter of time before they have to payout. Miguel Rodriguez Ceballos, head lawyer at The Nordic Consulting, explains that Anfi are making payments more quickly now since he was part of a criminal case against the company.
The Nordic Consulting also reports legal victories for apartment owners in Beverly Hills Club, Los Cristianos, Tenerife. Many owners in this complex are unhappy with the hotel management of their apartments and have not received the rental income they were expecting. The courts of Arona have already evicted Excel from eight apartments and there are another 20 cases pending.
In addition to court cases, international clients often need various other services to manage or sell their investments in Spain. Therefore, The Nordic Consulting offers real estate services and has sold more than 55 apartments in hotel complexes. It has also replaced the management of 29 companies each linked to apartments in the front-line resort Palm Beach Club.
"Transparency and education are the keys to our success", says Ali, "and key to helping investors from being caught out again. I think it is important to spotlight the business practices that have left so many people unhappy. This is one of the reasons that I regularly update the news section of my website so that investors are aware of what is really going on."
The hotel companies are of course not happy with such exposés. Ali explains "just last week Excel Hotels & Resorts SA tried to gag me by serving a citation through the Arona Courts to complain about the content posted on my webpage. I am not worried though, and my lawyer describes this citation as "nonsense" since the content on our website simply presents facts and encourages foreign investors to do their homework and think carefully before investing their hard-earned cash."
To find out more, please contact The Nordic Consulting on:
English Tel: (+44) 207 183 4136
Spanish Tel: (+34) 822 684 556
Website: www.nordicconsultingci.com