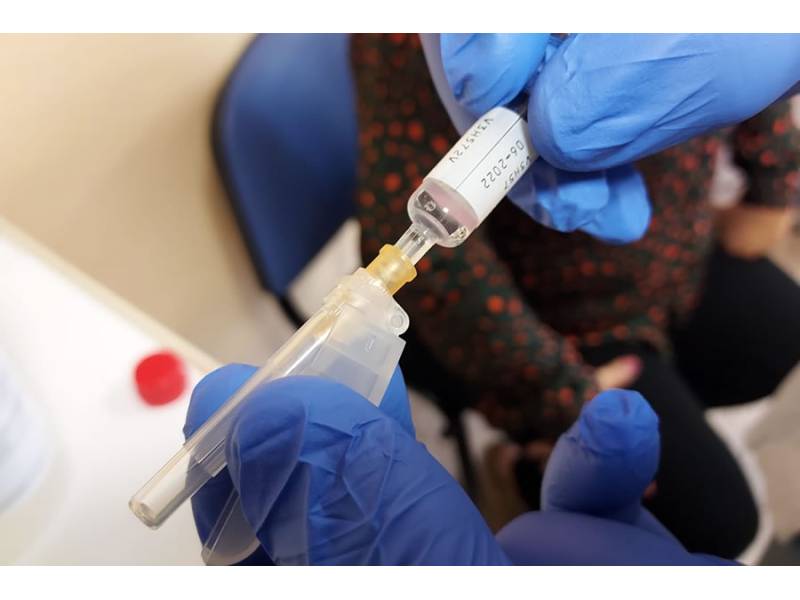 SCS: 'We hope to reach the peak of this sixth wave of COVID this week'
The director of the Canary Islands Health Service (SCS), Conrado Domínguez, has said today, they hope to reach the peak of this new wave of coronavirus in the Canary Islands "this week", something that the Canary Islands hospitals are preparing for and are taking measures.
Speaking to Radio Marca in Tenerife, Domínguez stressed that vaccination is key so that the sixth wave does not cause more havoc: "The vaccine protects people and helps prevent the disease from developing completely, so you are less likely to get seriously ill. However, even after vaccination you still have to comply with the health regulations and restrictions".
In addition, he admitted that they have a significant problem in terms of human resources while dealing with the volume of vaccines needed and admissions to hospitals. "We are looking for more doctors and it is not easy. Military nurses have now been drafted in to help with vaccination so that SCS staff can cope in hospitals".
Finally, he revealed that there have been "many people" who have preferred to be vaccinated after Christmas: "We have had many cases of people whom we called to get vaccinated in December, but they said they preferred to do it after the holidays. We continue to give preference by age, even without an appointment, because there are population groups that must be protected".