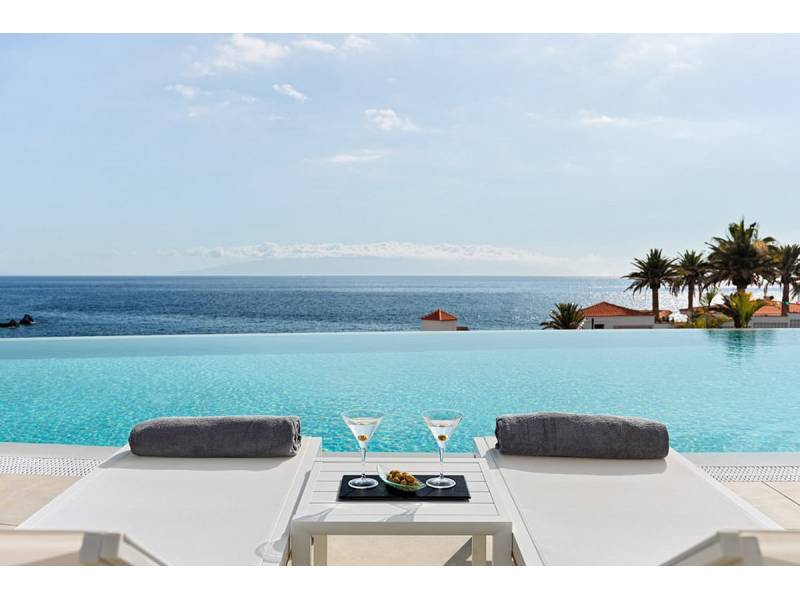 Recovery of tourism accelerates and a 'spectacular' end of October is forecast
The Canary Islands tourism sector has picked up pace in the first half of October, with occupancy levels in hotels and complexes ranging between 75% and 80%, and is preparing for a "spectacular" end of the month. This is forecast by the president of the Federation of Hospitality and Tourism Entrepreneurs of Las Palmas (FEHT), José María Mañaricua, who, despite the good occupancy levels, says that the level of income is still lower than pre-Covid.
According to their estimates, the average income is 20% lower than in 2019but they are positive that "the second half of October is going to be very good. There are holidays in some European cities meaning people will get away, and of course, there is Halloween. We are going to have a high percentage of occupancy during this period" explains Mañaricua.
October is working very well with British, German, and Dutch tourists, as well as the French and Italian markets, and from November on, the Scandinavians are expected to join. If there are no unexpected surprises from Covid, the forecast is that the end of the year will be very good for tourism in the Canary Islands, although, as Mañaricua indicates, it will not compensate for the whole of the year. "If all continues in this way, 2022 is when we will begin to regain normality," he says.
FEHT say that the surprise of the increase in tourism started in September when reservations began to skyrocket. "In July, the reservations for September were 30% and suddenly, September began and they rose to 70%," says Mañaricua, who reminds that, still now forecasts are difficult because the reservations are not long in advance, only two or three weeks, and not two, four or six months ahead like before," he says.
The president of the Fuerteventura employers' association (Asofuer), Antonio Hormiga, says that in his opinion the "bad streak" has now been left behind and adds that October, despite traditionally being a "bridge month" between summer and winter, is working very well this year. "We are quite satisfied with the October increase and expect that in November, it will be better," he says.
The same is happening in Lanzarote, according to the president of the employer's association (FTL), Susana Pérez, where reservations made by British tourists have grown strongly since the traffic light system finished. "Occupancy levels in the island's accommodation is growing at a good rate," she says.
Tenerife's hoteliers' association, Ashotel, confirm occupancy levels of 75% in the first half of this month. The forecasts are not only good for hotels but also for apartment complexes. The vice president of the FEHT and president of the extra-hotel association (AEAT), Tom Smulders, assures that the sector "is picking up pace", although many apartment complexes are still awaiting the arrival of Scandinavians.
"It is not the same as 2019 yet, but reservations are improving," says Smulders, who is convinced that "it will pick up speed from November". As he explains, the Scandinavian market is recovering as restrictions are being removed, although it still has a way to recover and return to pre-Covid levels of reservations.
Other articles that may interest you...