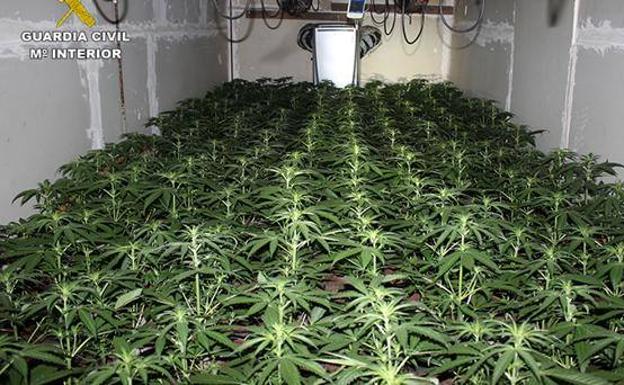 Police find marijuana plantation in a warehouse in Fuerteventura by smelling it!
The Guardia Civil have arrested three men aged 39, 40 and 46 in Puerto del Rosario in Fuerteventura, after discovering a marijuana plantation in a warehouse by following the smell of the drug from outside the premises.
According to a report from the Higher Police Headquarters of the Canary Islands, agents first learned of the existence of a possible marijuana plantation in December when, investigators found that a strong smell of marijuana emanated from a warehouse in the area, but needed a search warrant to enter the premises.
Having got the warrant, they were able to identify those allegedly responsible, intercepting one of their cars and finding 585 grams of marijuana and 99 grams of hashish in a backpack on the passenger seat foot well.
Other articles that may interest you...
Meanwhile, during the search in the warehouse, 266 marijuana plants and 14 kilograms of the same substance were seized, and the investigation culminated in the arrest of the three men, who were sent to the competent Judicial Authority.