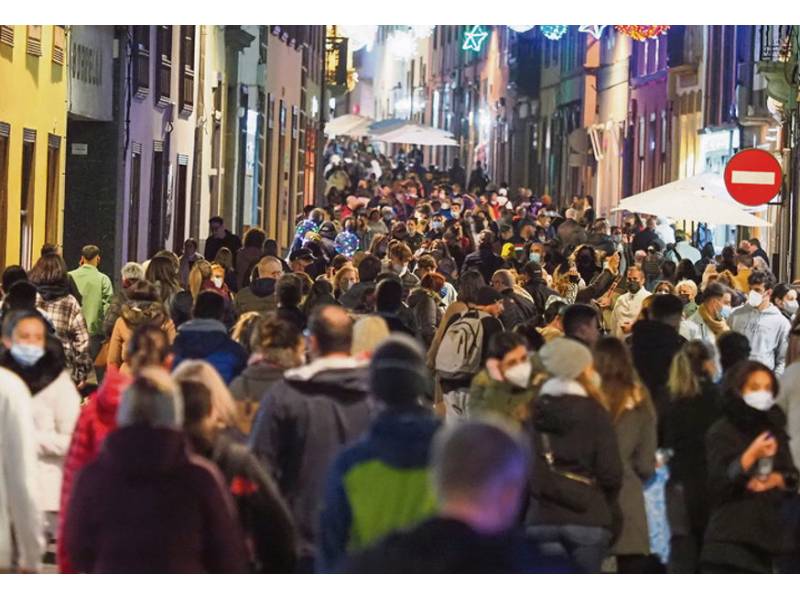 More than 28,000 people in the Canaries are in home isolation with Covid
After more than 4,000 new cases of coronavirus on Christmas Day and Boxing Day, the Canary Islands starts the last week of the year with 28,369 people who have tested positive for Covid, and who knows how many others out there who are infected and not showing symptoms, or who have symptoms but aren't getting tested.
The virus has now claimed 1,113 lives in the Archipelago, the last five in Tenerife, Gran Canaria, and La Palma yesterday. 293 Covid patients are currently admitted to hospital, and a further 52 are fighting for their lives in the ICUs of the Islands hospitals.
The restrictions in the island have just increased with earlier closing hours, the Covid Certificate now mandatory at islands in Levels 3 or 4 (Tenerife, Gran Canaria, and Fuerteventura), masks now mandatory outdoors in the street and any other public space, and La Gomera has today moved up to Level 2.
As we head towards the New Year celebrations, 28,000 people are in home isolation infected with the virus, and the Health Authorities are pleading with people to respect the regulations regarding masks, social distancing, and human interaction at this stage of the pandemic.
Although the virus is less lethal, the more people that catch it, the more people that will spread it, and the more people that will end up in hospital and ICU. There are still over 300,000 people in the target population not vaccinated, some for medical reasons, most for 'personal' reasons, so it's not difficult to work out that hospitals will become overcrowded and more restrictions will follow if all of us aren't prudent.