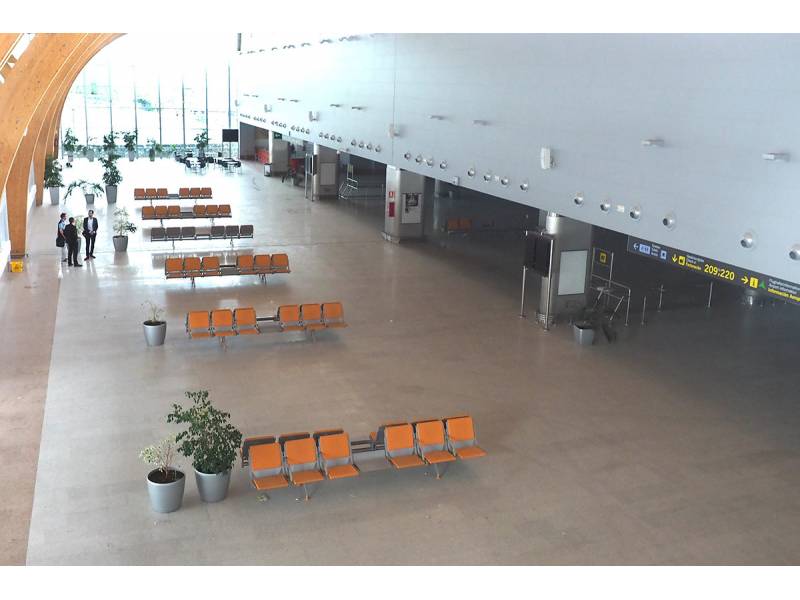 Five new boarding gates open at Tenerife South airport today
Tenerife South airport will open a hall today with five new boarding gates for the departure of passengers, in the so-called zone C, which up until now has been known as T-2. This area will also include 32 check-in desks, which will be added to the current 87 and will come into operation during the first quarter of next year.
These are the first new units to be put into operation that are part of the expansion works in progress at the airport, included in the Airport Regulation Document (DORA) 2017-2021, which has an investment program of 152 million euros at the airport, and that, according to AENA's forecast, will increase the airport's capacity from 13 million passengers a year (pre-pandemic) to 16 million annual travellers.
In addition to these boarding gates and check-in desks, the rest of the work that will expand the airports surface area by more than 50% (to 151,000 square metres) is entering its final phase. Specifically, the new building that will integrate the current terminal, built-in 1978, and the aforementioned area Zone C, will facilitate departures, centralize security controls, add four more boarding gates, and two walkways.
Other articles that may interest you...