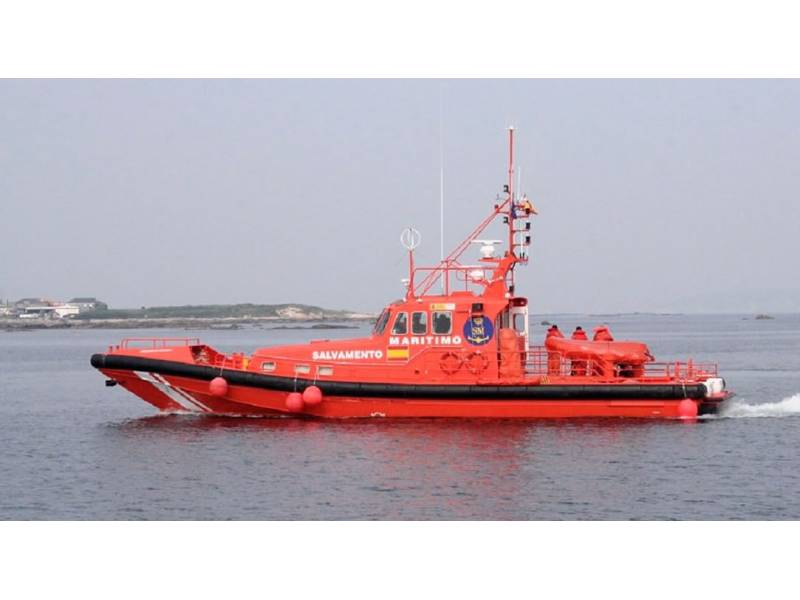 Dead woman found floating in the sea had been there for at least two weeks
The African woman, whose body was found dead and floating in the sea on Monday, 37 kilometres off the coast of Fuerteventura, had been in the water for between 15 and 20 days, according to the forensic experts who have examined her body. She was wearing a life jacket when a fishing boat found it, shows significant deterioration and did not carry any type of identification document, sources from the Las Palmas Institute of Legal Medicine have informed news agency EFE.
Forensics have not ruled out that she was an occupant of a boat heading for the Canaries, but for now they have no clue to link that woman to any specific shipwreck. In the last two weeks, no wreck has been documented in that area of ​​the Canary Islands closest to Africa, but an inflatable boat that requested urgent help by phone through the NGO Caminando Fronteras on March 24th was reported, after having left Tarfaya (Morocco) a few hours earlier with 50 people on board, including ten women and four minors.
The spokeswoman for Caminando Fronteras, Helena Maleno, who spoke with them, told EFE that its occupants were desperate, because they said the boat was taking and they were sinking.
Maritime Rescue immediately sent a plane to try to find them and launch help from the air, if possible, but did not find them. The search continued for several days in that same area of ​​the Atlantic, between Fuerteventura and the coast of the African continent, without finding any sign of the zodiac boat.
From then until now, 15 days have passed. During this time, some relatives have contacted Caminando Fronteras to report that the people who chartered the boat have told them that the group survived, that it was picked up "by a fishing boat" and that some have phoned "from a hospital."
There is no record of any rescue of castaways like the one mentioned in that story, and the screenshot with an alleged call to a mobile phone from a hospital that some relatives have received as "proof of life" actually corresponds to a health centre in Santa Cruz de Tenerife, which would mean, if that version were true, that the supposed fishing boat would have sailed with an emergency situation on board for more than 350 kilometres, ignoring three nearest islands (Lanzarote, Fuerteventura and Gran Canaria).
[BOXXPOSTS]
In the hospital alluded to by that screenshot, they do not know anything about the supposed rescue. Police sources consulted by EFE also do not give any credit to that story, but instead attribute it to a possible stratagem on the part of those responsible for the zodiac, to charge families for the pending part of the "tickets" claiming that the crossing was successful, when in reality, evidence points to the fact that it wasn't. Police have opened an investigation and the task of identifying the dead woman continues.