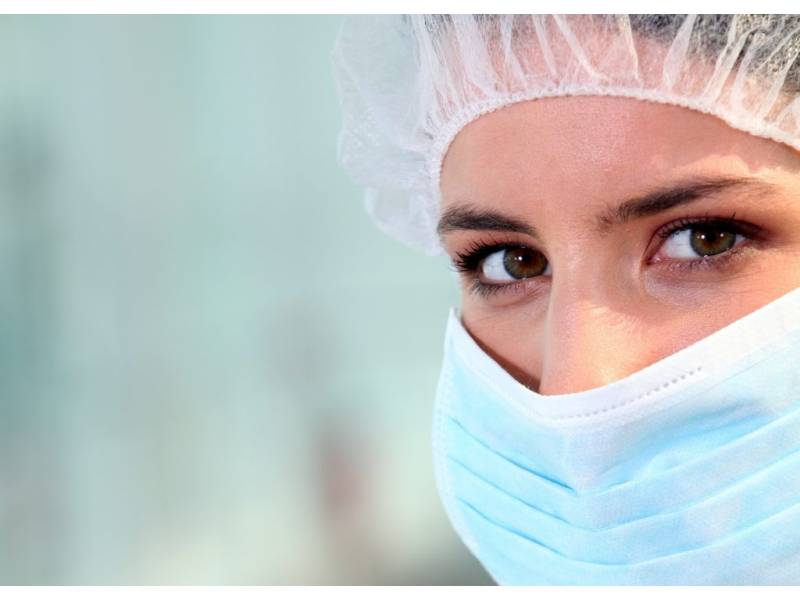 Covid update: 1,171 new cases and 4 deaths in the Canary Islands today
The latest data from the Ministry of Health shows a drop in new cases in the last 24 hours, as it did yesterday, but they remind that figures from the weekend are always lower due to less testing and fewer people being discharged. Today they have reported 1,171 new cases, the sixth day running there has been more than a thousand, and have verified 4 more deaths in the islands due to Covid, 3 in Gran Canaria and 1 in Tenerife.
Of the new cases, Tenerife has 708 which is more than double those in Gran Canaria with 346, Fuerteventura has 46, Lanzarote has 41, La Palma has 21, and there were 9 in La Gomera. Incidence rates are running out of control with the IA7 in Tenerife now at 639.56 and the IA14 at 792.37, the highest of all the islands. Hospitalisations have also increased by 8.5%.
The SCS has also reported that 13,707 children aged 5-11 years old have already had their first dose of the Covid vaccine, which represents 10% of the target for that age group,
In total, 3,593,893 doses of COVID-19 vaccines had been administered as of last night. In the Canaries, there are already 1,727,371 people who have received at least one dose, which represents 82.35% of the target population, in which boys and girls between 5 and 11 years old have now been included.
Data for Monday 20th December 2021:
(updates are against yesterday's figures)
New cases: 1,171
Tenerife: 708
Gran Canaria: 346
Fuerteventura: 46
Lanzarote: 41
La Palma: 21
La Gomera: 9
El Hierro: 0
Current Incidence rate (IA7): 414.21
(Cases last 7 days: 9,013)
Tenerife: 639.56
Fuerteventura: 344.10
Gran Canaria: 248.85
Lanzarote: 223.99
La Palma: 161.76
El Hierro: 161.48
La Gomera: 138.39
Current Incidence rate (IA14): 566.01
(Cases last 14 days: 12,311)
Tenerife: 792.37
Fuerteventura: 651.45
Gran Canaria: 394.38
Lanzarote: 346.57
La Palma: 234.85
El Hierro: 206.33
La Gomera: 202.97
General:
Covid patients in hospital: 291 (+23)
Covid patients in ICU: 59 (+2)
Home isolation: 14,569
R number: 1.01(needs to be below 1)
PCR test positivity rate: 14.27% (should be below 4.5%)

Vaccination:
Total administered: 3,593,893
Fully vaccinated: 1,677,252 people (79.96%*)
One dose: 1,727,371 people (82.35%*)
Children aged 5-11: 13,707 (10%)
Booster doses: 327,787
*population target has been adjusted to include everyone over 5 years old.

Deaths last 24 hours: 4
Tenerife: 1 (614)
Gran Canaria: 3 (376)
Total deaths: 1,091

Medical Discharges in last 24 hours: 211
Gran Canaria: 102
Tenerife: 81
La Palma: 15
Lanzarote: 13
Fuerteventura: 0
La Gomera: 0
El Hierro: 0

Total Active cases per island:
Total: 14,919
Tenerife: 8,519 (+626)
Gran Canaria: 4,479 (+241)
Fuerteventura: 1,128 (+46)
Lanzarote: 454 (+28)
La Palma: 169 (+6)
La Gomera: 41 (+9)
El Hierro: 19 (-)

Municipalities with most active cases in each island:
4,027 in Santa Cruz (Tenerife)
3,757 in Las Palmas (Gran Canaria)
1,970 in La Laguna (Tenerife)
684 in Puerto del Rosario (Fuerteventura)
403 in La Oliva (Fuerteventura)
387 in Arrecife (Lanzarote)
362 in Arona (Tenerife)
298 in Adeje (Tenerife)
246 in Granadilla de Abona (Tenerife)
207 in Puerto de La Cruz (Tenerife)
173 in San Bartolomé de Tirajana (Gran Canaria)
136 in Santa Lucia de Tirajana (Gran Canaria)
149 in Telde (Gran Canaria)
94 in Guia de Isora (Tenerife)
36 in Santiago del Teide (Tenerife)
35 in San Miguel de Abona (Tenerife)
27 in Mogán (Gran Canaria)
(Please note this is not all municipalities, it represents the most infected and tourist areas)