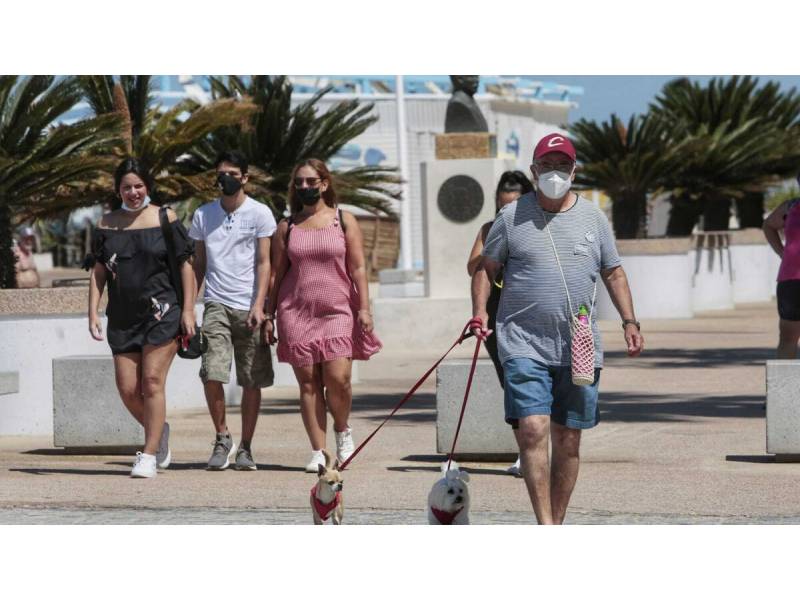 Covid update: Cases continue to increase with 275 today and over 2,000 active cases
The Ministry of Health has reported 275 new cases of coronavirus in the Canary Islands today, which takes the total number of people that have tested positive to almost 100, 000, with 2,069 still active, of which 23 are admitted to ICU and 152 are hospitalized. In the last hours, the death of two people has also been reported, an 85-year-old woman in Gran Canaria and a 60-year-old man in Fuerteventura.
By islands Gran Canaria has added the most today with 123 new cases, Tenerife has 97, Fuerteventura 26, Lanzarote 23, 6 in La Palma, and none in La Gomera or El Hierro.
The Accumulated Incidence at 7 days in the Canary Islands now stands at 64.94 cases per 100,000 inhabitants and over 14 days at 110.11 cases per 100,000 inhabitants.
Data for Thursday 18th November 2021:
(updates are against yesterday's figures)
New cases: 275
Gran Canaria: 123
Tenerife: 97
Fuerteventura: 26
Lanzarote: 23
La Palma: 6
La Gomera: 0
El Hierro: 0
Current Incidence rate (IA7): 64.94
(Cases last 7 days: 1,414)
Fuerteventura: 106.91
Lanzarote: 80.87
Tenerife: 67.52
Gran Canaria: 59.38
La Palma: 22.77
La Gomera: 18.45
El Hierro: 8.97
Current Incidence rate (IA14): 110.11
(Cases last 14 days: 2,399)
Fuerteventura: 172.89
Lanzarote: 131.57
La Gomera: 115.32
Tenerife: 112.00
Gran Canaria: 103.80
La Palma: 35.95
El Hierro: 8.97
General:
Covid patients in hospital: 152 (+6)
Covid patients in ICU: 23 (-1)
Home isolation: 1,894
R number: 1.21 (needs to be below 1)
PCR test positivity rate: 4.58% (should be below 4.5%)
Deaths last 24 hours: 2
Gran Canaria: 1 (348)
Fuerteventura: 1 (18)
Total deaths: 1,029
Vaccination:
Total administered: 3,240,584
Fully vaccinated: 1,679,202 people (85.64%)
One dose: 1,691,355 people (86.26%)
Target: 1,960,774 (population over 12 years old)
Medical Discharges in last 24 hours: 154
Tenerife: 78
Gran Canaria: 39
Lanzarote: 24
Fuerteventura: 8
La Gomera: 5
La Palma: 0
El Hierro: 0
Total Active cases per island:
Total: 2,069
Tenerife: 923 (+38)
Gran Canaria: 708 (+48)
Fuerteventura: 162 (-20)
Lanzarote: 118 (+12)
La Palma: 17 (-4)
La Gomera: 20 (+1)
El Hierro: 2 (-)
Municipalities with most active cases in each island:
647 in Las Palmas (Gran Canaria)
543 in Santa Cruz (Tenerife)
115 in La Laguna (Tenerife)
102 in Arrecife (Lanzarote)
98 in Arona (Tenerife)
71 in Adeje (Tenerife)
70 in La Oliva (Fuerteventura)
70 in Puerto del Rosario (Fuerteventura)
67 in San Bartolomé de Tirajana (Gran Canaria)
32 in Granadilla de Abona (Tenerife)
25 in Santa Lucia de Tirajana (Gran Canaria)
15 in Telde (Gran Canaria)
11 in Mogán (Gran Canaria)
9 in Guia de Isora (Tenerife)
8 in San Miguel de Abona (Tenerife)
7 in Puerto de La Cruz (Tenerife)
4 in Santiago del Teide (Tenerife)
(Please note this is not all municipalities, it represents the most infected and tourist areas)