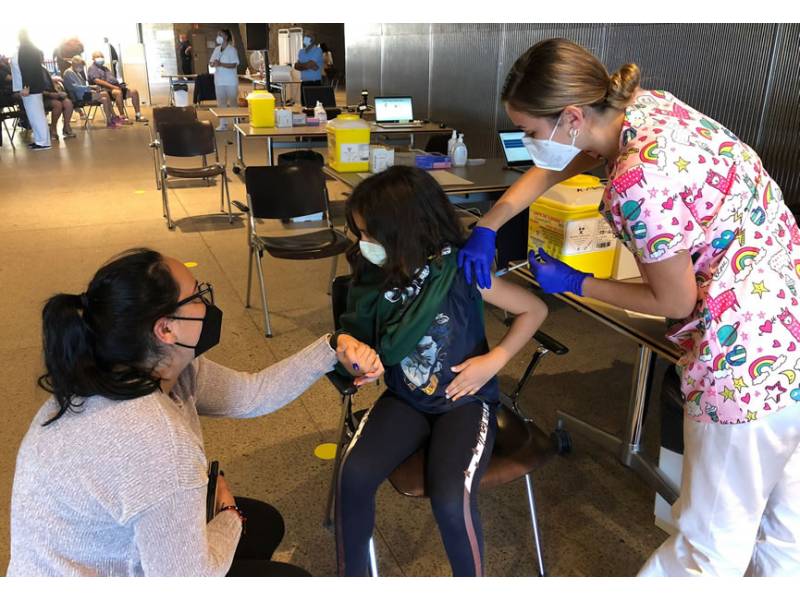 Covid update: 1,670 new cases and 8 deaths in the last 24 hours
Covid cases are continuing to rise and today sees 1,670 new infections, of which 1,149 are in Tenerife, 358 are in Gran Canaria, 81 in Fuerteventura, 51 in Lanzarote, 24 in La Palma, 5 in El Hierro, and 2 in La Gomera. In addition to this, the Ministry of Health has reported 8 more Covid related deaths, all in Tenerife.
The total number of cases in the Canary Islands is now 114,062 with 11,253 still active, of which 57 are admitted to ICU, 267 remain hospitalized, and 10,929 are in home isolation.
Tenerife now has the highest 7-day incidence rate of 438 ahead of Fuerteventura which is 347, and the IA7 for the islands as a whole has jumped to 305.98. Fuerteventura has the highest 14-day incidence rate of 626 followed by Tenerife with 541, against the island's rate of 425.
Data for Friday 17th December 2021:
(updates are against yesterday's figures)
New cases: 1,670
Tenerife: 1,149
Gran Canaria: 358
Fuerteventura: 81
Lanzarote: 51
La Palma: 24
El Hierro: 5
La Gomera: 2
Current Incidence rate (IA7): 305.98
(Cases last 7 days: 6,661)
Tenerife: 438.72
Fuerteventura: 347.44
Gran Canaria: 204.79
Lanzarote: 187.41
El Hierro: 134.57
La Palma: 113.83
La Gomera: 64.58
Current Incidence rate (IA14): 425.51
(Cases last 14 days: 9,258)
Fuerteventura: 626.40
Tenerife: 541.03
Gran Canaria: 332.08
Lanzarote: 286.24
La Palma: 180.93
El Hierro: 179.42
La Gomera: 124.55
General:
Covid patients in hospital: 267 (+4)
Covid patients in ICU: 57 (-1)
Home isolation: 10,929
R number: 1.01(needs to be below 1)
PCR test positivity rate: 13.95% (should be below 4.5%)


Deaths last 24 hours: 8
Tenerife: 8 (612)
Total deaths: 1,083

Medical Discharges in last 24 hours: 257
Gran Canaria: 142
Tenerife: 97
La Palma: 10
Lanzarote: 2
Fuerteventura: 2
El Hierro: 3
La Gomera: 1
Total Active cases per island:
Total: 11,253
Tenerife: 5,987 (+1044)
Gran Canaria: 3,653 (+216)
Fuerteventura: 1,065 (+79)
Lanzarote: 366 (+49)
La Palma: 138 (+14)
La Gomera: 27 (+1)
El Hierro: 17 (+2)

Municipalities with most active cases in each island:
3,059 in Las Palmas (Gran Canaria)
2,828 in Santa Cruz (Tenerife)
1,404 in La Laguna (Tenerife)
588 in Puerto del Rosario (Fuerteventura)
345 in La Oliva (Fuerteventura)
310 in Arrecife (Lanzarote)
301 in Arona (Tenerife)
238 in Adeje (Tenerife)
188 in Granadilla de Abona (Tenerife)
151 in Puerto de La Cruz (Tenerife)
149 in San Bartolomé de Tirajana (Gran Canaria)
118 in Santa Lucia de Tirajana (Gran Canaria)
115 in Telde (Gran Canaria)
66 in Guia de Isora (Tenerife)
26 in San Miguel de Abona (Tenerife)
24 in Mogán (Gran Canaria)
19 in Santiago del Teide (Tenerife)
(Please note this is not all municipalities, it represents the most infected and tourist areas)