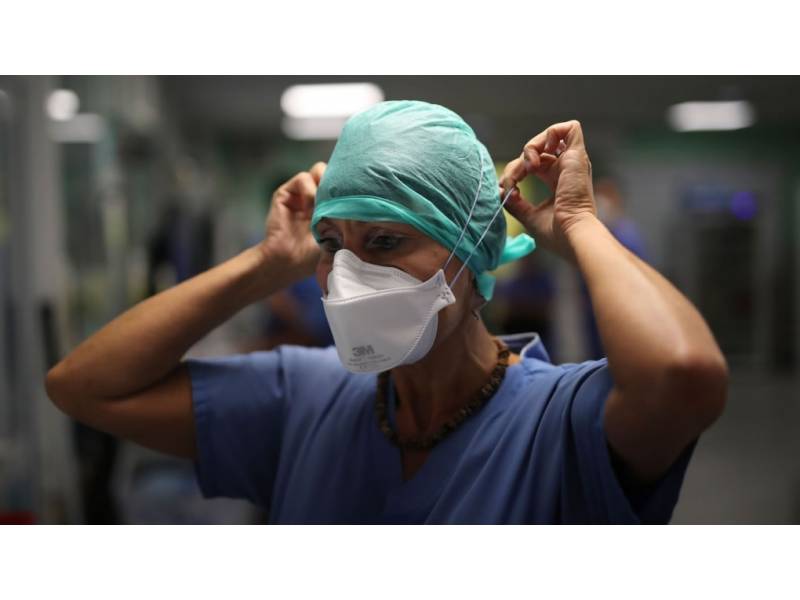 Covid update: 260 new cases, 14-day incidence now exceeds 100 in the Canary Islands
The Ministry of Health has said it will take more time to study the "Covid traffic light" system used in Spain, which measures the level of risk of the pandemic with a series of recommendations in each of the levels, to be approved "soon". The Public Health Commission did not vote to update the document in which experts have proposed "to increase the incidence figures at which the level of risk is measured" and to make restrictions more flexible.
According to the Ministry, all proposals have been collected and will be taken to the Public Health Commission. After listening to the contributions of the regional Health Authorities, they will meet again on Friday to continue working.
To adapt the calculation of the risk level of the pandemic to this more favourable situation, the experts have suggested not taking into account both the number of infections and the number of hospitalizations in wards and in ICU, especially in one week, and the positivity rate of tests. They believe it all needs reassessing due to the levels of vaccination among the population.
COVID CERTIFICATE:
Several parts of Spain have already reopened the debate for the possibility of requiring the COVID certificate in certain situations to avoid the rebound of infections, and will request the endorsement of their High Courts of Justice to limit the risk in activities related to hospitality and nightlife, among other activities.
Although many requests were rejected before, they claim that the proof of infection amongst the unvaccinated and the economic losses to these sectors due to reduced capacities will, this time, work in their favour.
Data for Wednesday 17th November 2021:
(updates are against yesterday's figures)
New cases: 260
Tenerife: 114
Gran Canaria: 103
Lanzarote: 24
Fuerteventura: 17
La Palma: 1
La Gomera: 1
El Hierro: 0
Current Incidence rate (IA7): 60.07
(Cases last 7 days: 1,307)
Fuerteventura: 93.54
Lanzarote: 72.52
Tenerife: 65.37
La Gomera: 55.36
Gran Canaria: 52.48
La Palma: 15.58
El Hierro: 8.97
Current Incidence rate (IA14): 102.76
(Cases last 14 days: 2,236)
Fuerteventura: 162.86
Lanzarote: 118.73
La Gomera: 115.32
Tenerife: 106.29
Gran Canaria: 95.15
La Palma: 34.75
El Hierro: 8.97
General:
Covid patients in hospital: 146 (+1)
Covid patients in ICU: 24 (+2)
Home isolation: 1,780
R number: 1.30 (needs to be below 1)
PCR test positivity rate: 4.55% (should be below 4.5%)
Deaths last 24 hours: 0
Total deaths: 1,027
Vaccination: NO UPDATE TODAY
Total administered: 3,202,728
Fully vaccinated: 1,666,708 people (85.00%)
One dose: 1,688,496 people (86.11%)
Target: 1,960,774 (population over 12 years old)
Medical Discharges in last 24 hours: 185
Tenerife: 76
Gran Canaria: 55
Fuerteventura: 37
Lanzarote: 12
La Palma: 5
La Gomera: 0
El Hierro: 0
Total Active cases per island:
Total: 1,950
Tenerife: 923 (+38)
Gran Canaria: 708 (+48)
Fuerteventura: 162 (-20)
Lanzarote: 118 (+12)
La Palma: 17 (-4)
La Gomera: 20 (+1)
El Hierro: 2 (-)
Municipalities with most active cases in each island:
581 in Las Palmas (Gran Canaria)
531 in Santa Cruz (Tenerife)
119 in La Laguna (Tenerife)
94 in Arona (Tenerife)
105 in Arrecife (Lanzarote)
69 in Adeje (Tenerife)
66 in Puerto del Rosario (Fuerteventura)
63 in San Bartolomé de Tirajana (Gran Canaria)
61 in La Oliva (Fuerteventura)
29 in Granadilla de Abona (Tenerife)
22 in Santa Lucia de Tirajana (Gran Canaria)
13 in Telde (Gran Canaria)
11 in Guia de Isora (Tenerife)
9 in Mogán (Gran Canaria)
8 in San Miguel de Abona (Tenerife)
7 in Puerto de La Cruz (Tenerife)
4 in Santiago del Teide (Tenerife)
(Please note this is not all municipalities, it represents the most infected and tourist areas)