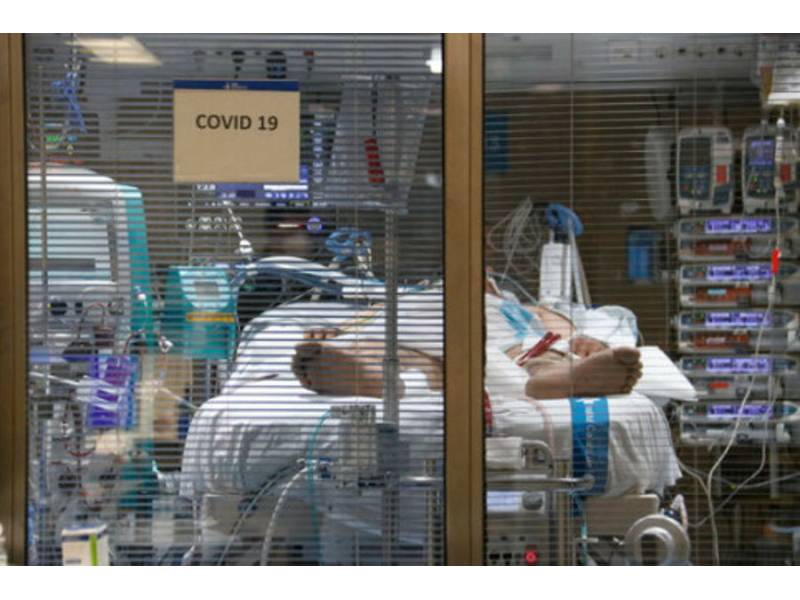 Covid update: 15 more deaths make this month the most fatal of the pandemic
The Canary Islands have registered 15 Covid deaths in the last 24 hours, the highest number in one day since the pandemic began, with 14 in Tenerife and 1 in Lanzarote, and January is now the month with the most deaths in it, with 123, even though only half way through according to the latest data provided by the Regional Ministry of Health.
As for the new cases, there has been a rebound to 6,327 new positives today, in such a way that the accumulated total in the archipelago is now 219,283, of which 86,921 are active, with 75 admitted to ICU, 529 are in wards, and 86,317 are in home isolation.
The only positive fact of this disastrous Saturday is that a total of 1,565 people have been discharged in the last 24 hours.
Data for Saturday 15th January 2022:
(updates are against yesterday's figures)
New cases: 6,327
Tenerife: 2,866
Gran Canaria: 2,304
Lanzarote: 488
Fuerteventura: 309
La Palma: 269
El Hierro: 48
La Gomera: 42
Current Incidence rate (IA7): 1,613.09
(Cases last 7 days: 35,100)
La Palma: 2,384.43
El Hierro: 1,883.91
Lanzarote: 1,741.84
Tenerife: 1,682.53
Gran Canaria: 1,480.62
Fuerteventura: 1,393.11
La Gomera: 1,042.53
Current Incidence rate (IA14): 2,839.63
(Cases last 14 days: 61,190)
La Palma: 3,942.10
Lanzarote: 3,309.12
El Hierro: 2,996.32
Tenerife: 2,953.90
Gran Canaria: 2,591.52
Fuerteventura: 2,511.44
La Gomera: 1,845.19
General:
Covid patients in hospital: 529 (+5)
Covid patients in ICU: 75 (+4)
Home isolation: 86,316
R number: 0.95 (needs to be below 1)
PCR test positivity rate: 41.94% (should be below 4.5%)

Vaccination: (No update today)
Total administered: 3,955,948
Fully vaccinated: 1,699,148 people (81.00%)
One dose: 1,802,824 people (85.94%)
Children aged 5-11: 56,586 (41.33%)
Booster doses: 591,787

Deaths last 24 hours: 15
Tenerife: 14 (721)
Lanzarote: 1 (61)
Total deaths: 1,263

Medical Discharges in last 24 hours: 1,565
Tenerife: 906
La Palma: 285
Gran Canaria: 194
Lanzarote: 74
Fuerteventura: 58
La Gomera: 31
El Hierro: 17

Total Active cases per island:
Total: 86,920
Tenerife: 42,461 (+1,946)
Gran Canaria: 31,112 (+2,110)
Lanzarote: 6,096 (+413)
Fuerteventura: 4,672 (+251)
La Palma: 2,134 (-16)
La Gomera: 231 (+11)
El Hierro: 214 (+31)