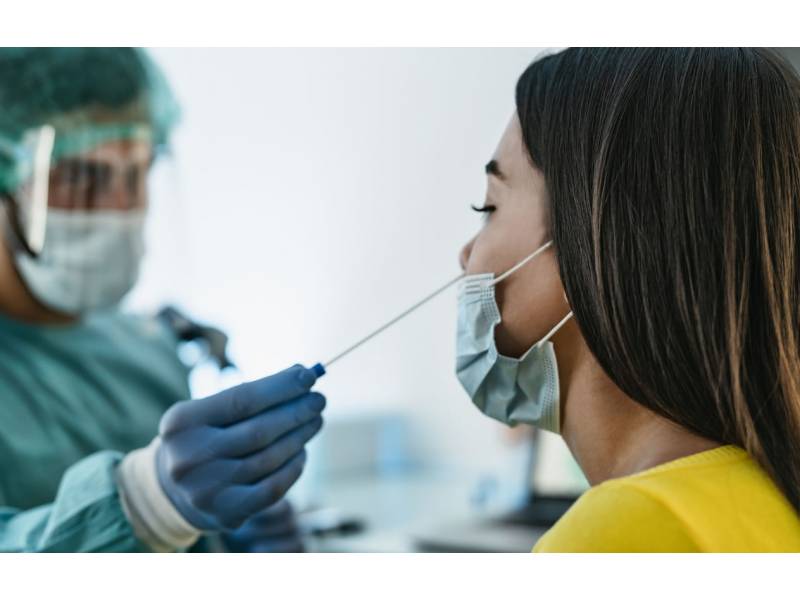 Covid update: All indicators increase as spreading of virus goes out of control
The Ministry of Health has reported 556 new cases today, the same number as yesterday, which means there have been over 2,500 cases in the last five days as all indicators are on the rise. Active cases have risen to 7,248 in the islands, hospitalisations have risen by 20 to 258, ICU occupancy has increased to 48, the rate of contagion is 1.12, the positivity rate of PCR tests is 8.77%, and two more people have died taking the death toll to 1,065 since the pandemic began.
However, the biggest increase is in the incidence rates which are soaring in some of the islands. Fuerteventura now has an IA7 over almost 300 and an IA14 of over 500 as its data continues to worsen, but then comes Tenerife with an IA7 of almost 150, which is also the 7-day incidence for the islands as a whole.
In fact, this is partly due to the number of cases in Tenerife, which have now surpassed Gran Canaria, making it the most infected island. Today there were 307 new cases in Tenerife, 161 in Gran Canaria, 42 in Fuerteventura, 34 in Lanzarote, 9 in Lanzarote, and 3 in La Gomera.
Data for Monday 13th December 2021:
(updates are against yesterday's figures)
New cases: 556
Tenerife: 307
Gran Canaria: 161
Fuerteventura: 42
Lanzarote: 34
La Palma: 9
La Gomera: 3
El Hierro: 0
Current Incidence rate (IA7): 146.23
(Cases last 7 days: 3,182)
Fuerteventura: 299.84
Tenerife: 146.78
Gran Canaria: 140.50
Lanzarote: 114.24
La Palma: 73.09
La Gomera: 64.58
El Hierro: 44.86
Current Incidence rate (IA14): 267.47
(Cases last 14 days: 5,821)
Fuerteventura: 536.20
Gran Canaria: 271.18
Tenerife: 253.18
Lanzarote: 220.78
La Palma: 160.56
La Gomera: 110.71
El Hierro: 44.86
General:
Covid patients in hospital: 258 (+20)
Covid patients in ICU: 48 (+2)
Home isolation: 6,942
R number: 1.12 (needs to be below 1)
PCR test positivity rate: 8.77% (should be below 4.5%)


Deaths last 24 hours: 2
Tenerife: 1 (599)
La Palma: 1 (21)
Total deaths: 1,065


Medical Discharges in last 24 hours: 182
Gran Canaria: 99
Tenerife: 61
Lanzarote: 13
La Palma: 8
La Gomera: 1
Fuerteventura: 0
El Hierro: 0


Total Active cases per island:
Total: 7,248
Tenerife: 3,084 (+245)
Gran Canaria: 2,980 (+62)
Fuerteventura: 823 (+42)
Lanzarote: 239 (+21)
La Palma: 93 (-)
La Gomera: 23 (+2)
El Hierro: 6 (-)