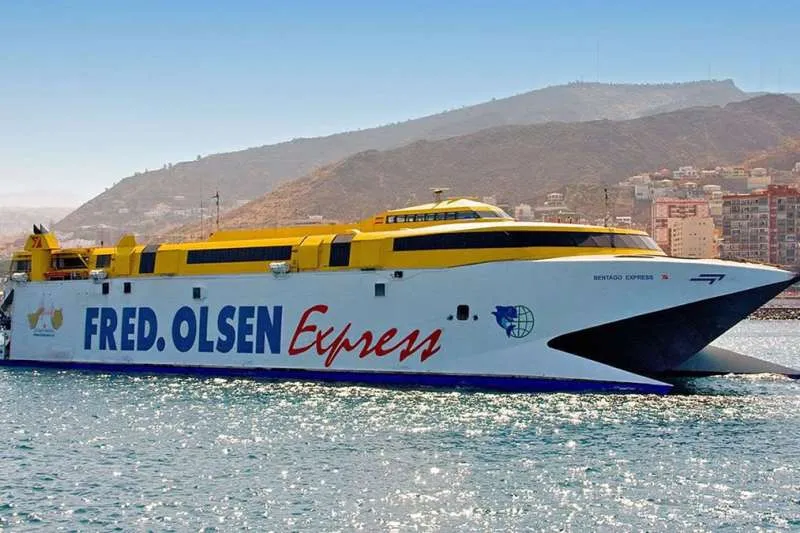 Woman saved from cardiorespiratory arrest on a ferry to Gran Canaria
In a harrowing incident yesterday afternoon (Friday), a woman faced a life-threatening cardiac arrest ordeal while aboard a ferry travelling between Tenerife and Gran Canaria. The timely and heroic efforts of the vessel's crew, coupled with the expertise of a passenger who identified himself as a doctor, culminated in the successful resuscitation of the victim, as officially confirmed by the Emergency Services Coordinating Centre (CECOES).
The victim, a 44-year-old woman, encountered a sudden and catastrophic cardiac arrest at approximately 1:00pm as the ferry was approaching the port of Agaete, in the northwest of Gran Canaria.
CECOES has reported that in response to the distress call, a swift and coordinated effort was launched, mobilizing medical personnel from the SUC, accompanied by a doctor and a nurse from the local health centre, who anxiously awaited the ferry's arrival.
Aboard the vessel, the ferry's staff, assisted by a passenger who fortuitously happened to be a doctor, sprang into action. Together, they delivered crucial initial aid using a semi-automatic defibrillator. Through these determined efforts, they successfully managed to pull the woman back from the brink of death.
Once the medical team could safely access the ferry, they assessed the woman's condition working diligently to stabilize her with advanced medical procedures, securing her airway, and ensuring her vital signs remained stable. She was then transferred to the Doctor Negrín Hospital, situated in Las Palmas for further treatment.
The gravity of the situation cannot be understated; CECOES, in its official statement, confirmed that the woman was admitted to the hospital in an extremely critical condition. The heroic efforts of the crew and the quick-thinking passenger undoubtedly played a pivotal role in averting a tragedy.