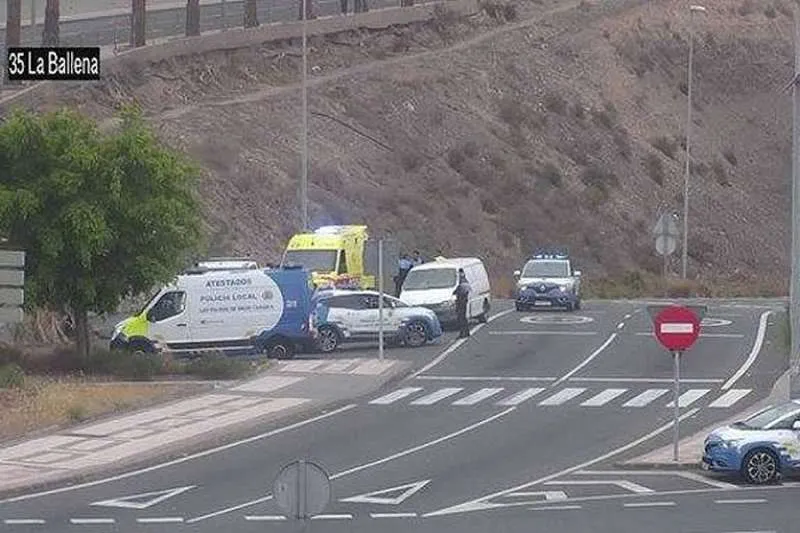 White van man hits 23 parked cars before finally being stopped by police
A white van driver in Gran Canaria collided with 23 cars yesterday (Sunday) that were parked on Calle El Faro in the neighbourhood of La Isleta and then continued his journey through Las Palmas.
The Local Police finally intercepted him at the access to the Vigía roundabout, near La Ballena in the Escaleritas neighbourhood, having to use several patrol units to make him stop.
According to the police report, the driver tested negative for both drugs and alcohol and is currently in custody for further questioning as to what led to the spree of reckless driving and damaging the cars.