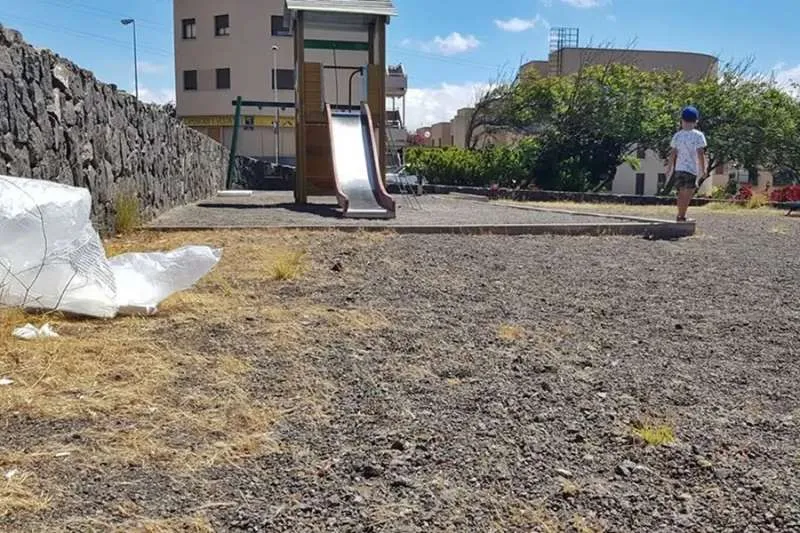 Two children are abandoned in a park in Tenerife by their mother
Agents of the Santa Cruz Local Police had to come to the assistance of two children yesterday afternoon (Monday), who had been left by their mother in a park in El Sobradillo in Santa Cruz de Tenerife.
Officers were called to the area at around 6:00pm and, upon arrival, they verified that a neighbour was providing water to the children aged 2 and 11, due to the persistence of high temperatures. They also verified that there was no shade at the park nor was their mother anywhere to be seen.
Several neighbours have given statements saying that it is not the first time that this situation had occurred, but that she usually leaves them alone in the park with "some food and they stay there for several hours until she comes back."
The police report says that the children were in a very nervous state and that the youngest one was referred to a health centre for an assessment. In addition, upon verifying their special vulnerability, the Juvenile Prosecutor's Office has activated the appropriate procedure with Social Services in these cases to ensure the well-being of the children.
Some hours later, the mother contacted the Santa Cruz authorities claiming the children, after not finding them at the park. They were handed back to her and they informed her about the proceedings that have been started against her. It is not known where the mother was when she left her children.
Other articles that may interest you...