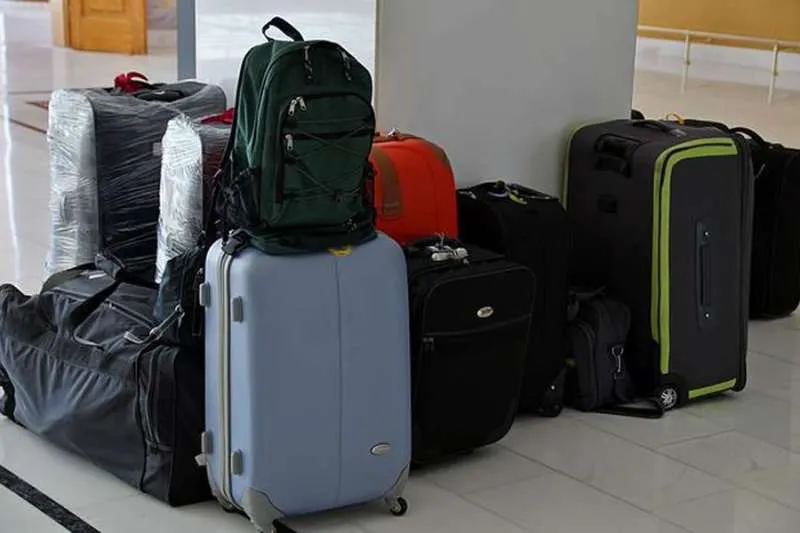 Tourist has suitcases robbed outside a hotel as she popped into reception
The National Police have arrested a 28-year-old man just moments after he had committed a robbery at the entrance of a hotel in Maspalomas in Gran Canaria. The victim, who was checking out of the hotel, left her belongings outside momentarily to go to reception, and in less than five minutes the man had rifled through them and stole three laptops, a digital tablet, a mobile phone, and some cash.
Purely by chance in the next street to the hotel, two police officers noticed a man trying to avoid them by crouching behind a parked car, who seemed to have his arms full and was acting suspiciously.
With one of them going in each direction around the car to stop him from escaping, they managed to detain the man and identify him. After a security search, they found a digital tablet hidden in his trousers and two laptops under the vehicle, and the man was unable to explain where they had come from.
Whilst talking to him, a taxi driver passed by and spoke to the agents informing them that there were several open suitcases outside a hotel in the adjoining street with their owner next to them.
When interviewing the victim, she told the agents that she was leaving the hotel and had only left her belongings for a brief moment and less than five minutes later she found them lying around, open, and that discovered that various items had been stolen.
The agents showed her the laptops and the digital tablet, which she confirmed were hers, and then proceeded to arrest the man for a crime of theft. The 28-year-old man is an irregular immigrant of Moroccan nationality, and the investigation is still open since the participation of a second person in the robbery is not ruled out. The detainee has been placed at the disposal of the competent Judicial Authority.