The science behind Peptides: 6 health benefits backed by research
Are you looking to support your health and vitality without relying on expensive supplements or drastic lifestyle changes? If so, peptides may be the answer. Peptides are short-chain amino acids that have been found to offer multiple beneficial effects for overall health. But what are the potential benefits of including these small molecules in your diet?
In this article, we'll explore the science behind peptides and discuss six major research-backed benefits they may provide. Read on to discover how adding peptides into your daily routine could help optimize your health!
1 What are peptides and what role do they play in the body's functioning?
Peptides are small molecules made up of two or more amino acids. They are a type of protein that is essential to the functioning of the human body, playing an integral role in many physiological processes such as metabolism, immune response, and cell communication.
Peptides can be found naturally occurring in food sources such as dairy products, eggs, and meat, but they can also be synthetically produced for use in nutritional supplements. In recent years peptides have gained popularity due to their potential health benefits which we will explore below.
Peptides work by binding with receptors on cells throughout the body and activating them to produce various responses depending on what tissue they bind with. This could include anything from stimulating cell growth or repair to suppressing inflammation or increasing circulation.
As peptide research continues to expand so does our understanding of how these molecules interact within different parts of our bodies, allowing us to further unlock their potential health benefits.
2 Peptides and their health benefits:
Peptides are a crucial part of our body's biological makeup, playing a vital role in various bodily functions. There are different types of peptides, each with unique structures and functions. For instance, collagen peptides play a crucial role in skin elasticity, while antimicrobial peptides help to fight off infections.
Moreover, insulin peptides are responsible for regulating blood sugar levels, while opioid peptides have a pain-relieving effect. These different types of peptides have numerous health benefits, such as reducing inflammation, promoting wound healing, and boosting the immune system.
Overall, understanding the different types of peptides can help you make informed choices about health and wellness.
3 How peptides can help to regulate blood sugar levels:
Peptides are small chains of amino acids that can play a significant role in regulating blood sugar levels. These molecules help to control glucose metabolism by stimulating the release of insulin, a hormone that helps to remove excess glucose from the bloodstream.
Peptides also work to slow down the rate at which glucose is absorbed into the bloodstream, which can help to prevent spikes in blood sugar levels. Additionally, some peptides have been found to enhance the body's sensitivity to insulin, meaning that cells can more effectively use glucose for energy.
For example, BPC-157 Dosage, a peptide that has been shown to have positive effects on tissue healing and inflammation, is typically dosed at 200-800 mcg per day subcutaneously, with no reported side effects at this dosage range.
With further research, peptides could potentially be used as a natural and effective treatment for type 2 diabetes and other conditions related to high blood sugar levels.
4 The potential benefits of peptides for skin health:
Peptides have become increasingly popular in the world of skincare due to their potential benefits for skin health. Peptides are small chains of amino acids that can penetrate the skin to stimulate collagen production, improve skin elasticity, and reduce the appearance of fine lines and wrinkles.
In addition, peptides can also help to hydrate the skin, protect it from environmental stressors, and brighten the overall complexion. By incorporating peptides into your skincare routine, you may be able to achieve a smoother, more youthful-looking complexion. However, it is important to note that not all peptides are created equal, and it is essential to choose products that contain high-quality, clinically-proven peptides to ensure optimal results.
5 The impact of peptides on muscle growth, endurance, and recovery:
Peptides are increasingly being used by athletes and bodybuilders to increase muscle growth, endurance, and recovery. These short chains of amino acids have been shown to influence various physiological processes in the body that can aid in boosting overall performance.
By stimulating cell repair and regeneration, peptides can help build lean muscle mass while also speeding up post-workout recovery time. Additionally, some peptides may improve exercise capacity by increasing oxygen uptake during workouts or enhancing metabolic efficiency. With further research into how peptides interact with different parts of our bodies, we can continue to unlock their potential for improving physical performance.
6 The science behind the link between peptides and longevity:
Peptides are becoming increasingly popular for their potential to extend life expectancy. These small chains of amino acids are known to play a crucial role in many biological processes, including cell signalling and communication.
Recent studies have indicated that certain peptides may be capable of activating genes that promote longer lifespan and improved health-span in humans. The science behind this link between peptides and longevity is complex, but researchers are actively working to unravel the mechanisms involved.
While more research is needed to fully understand the potential benefits of peptides, the prospects are exciting for those looking to optimize their health and longevity through natural means.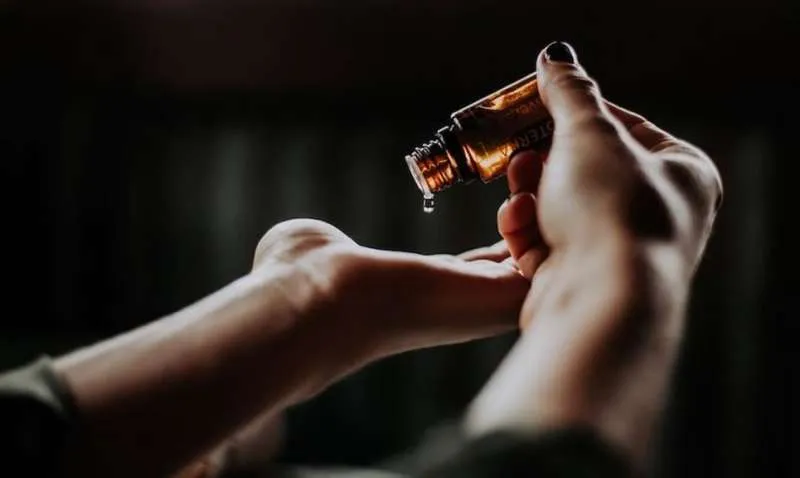 Peptides can offer remarkable advantages to humans, with a multitude of possibilities. While researchers are still working to understand exactly how peptides interact with the body, studies have provided substantial evidence that peptides can help to regulate blood sugar levels and promote skin health.
Furthermore, athletes can benefit from the properties of peptides that may increase muscle growth, endurance, and speed up recovery. Furthermore, studies into peptides and their impact on longevity are increasingly cementing the link to longer life expectancy.
Peptides present a promising treatment opportunity that could be the key to unlocking many medical mysteries in years to come. With peptide-based therapies, it is possible to not only treat existing conditions but also prevent future illnesses before they occur.
Other articles that may interest you...