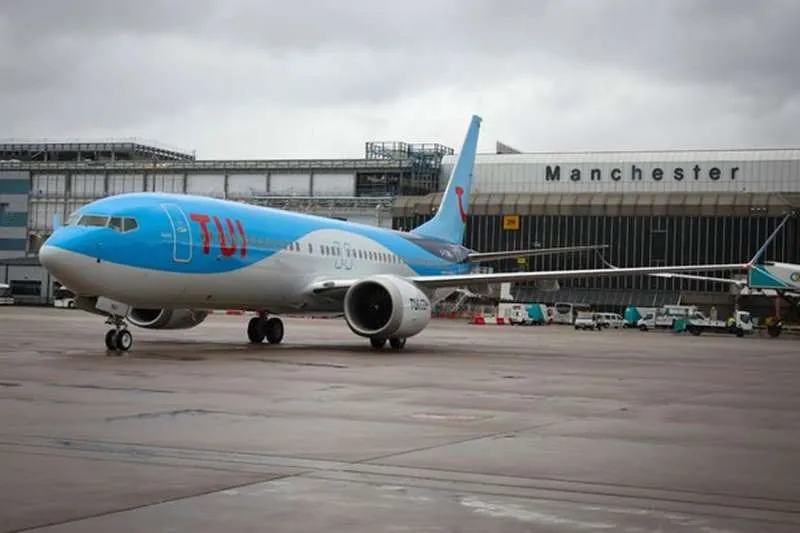 TUI passengers told by text their holiday is cancelled after 8-hour wait at the airport
Hundreds of TUI passengers have been left outraged after they received a text from the tour operator that their holidays were cancelled, after an 8-hour wait in Manchester Airport. Holidaymakers looking to get away for the May half-term say they had a gruelling four-hour wait to get through check-in and security, followed by a four-hour flight delay as they were told TUI were 'waiting for a pilot'.
The troubled flight to Kos was supposed to take off at 3.45pm yesterday afternoon (Sunday), but angry passengers say they would have missed the flight, if it had been on time, due to queues being 'out of the building' to check-in.
After enduring a further 4-hour delay, passengers say they were informed by a text from TUI that their trips were cancelled. One passenger from Sale said she was travelling to Kos with her husband and teenage daughter, has been left appalled by their treatment.
"It's utter, utter chaos," she told the Manchester Evening News, "there has been hardly any staff here. Everyone got a text from TUI saying their holidays have been cancelled and to go home. The check-in girls knew nothing about it, we found out before they did, and they were left to deal with hundreds of passengers complaining, a full flight's worth.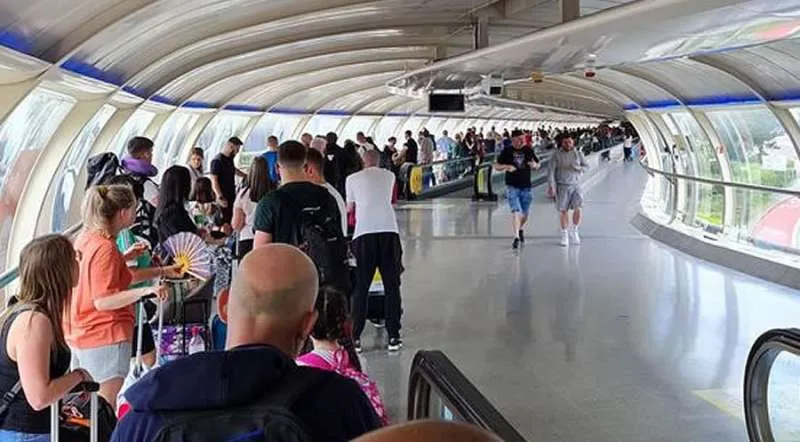 "The police had to come in and make an announcement, and one holidaymaker was arrested and put in handcuffs. We have had to go back through security, show our passports, even though we'd never left the airport. I wouldn't expect this from Manchester Airport and certainly not from TUI. It's just disgusting."
"All the passengers are really angry, there's children crying. We've taken the week off work, my daughter is off school, and she'd been looking forward to this holiday for ages. We expected it to be bad at Manchester Airport but everyone is in shock at how bad it actually is. The police had to unload people's suitcases because there was no staff to do it."
Another passenger from Bradford said, "It was like circumstances I've never ever heard of before. They went to board us and then they cancelled, not just the flight, but the entire holiday. TUI staff refused to face up to anyone and the police arrived to tell us to go back through security to collect our bags and go home.
A spokesperson for TUI said: "We would like to apologise for the inconvenience to our customers on flight TOM2680 from Manchester and Kos on Saturday 28th May, who were delayed to a combination of factors causing significant operational disruption."
"Unfortunately, we felt the impact to customers' holiday was too great and took the difficult decision to cancel the flight. We contacted affected customers as soon as we became aware of the change and all customers will receive a full refund within 14 days. We understand how disappointing and frustrating this is and we do apologise for any inconvenience caused."