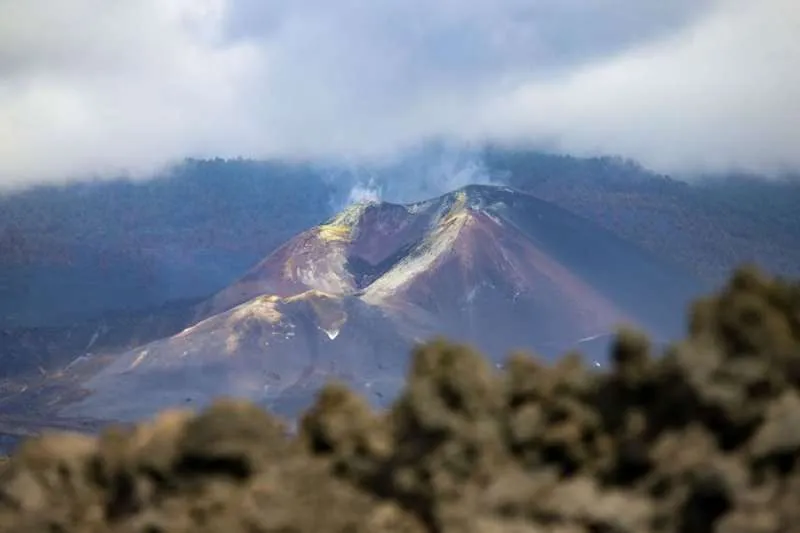 Scientists do not rule out 'reactivations' almost a year after the eruption in La Palma
The updated report of the volcanic activity in Cumbre Vieja (La Palma), released yesterday (Monday), indicates that "since December 13th the post-eruptive phase continues, in which some volcanic hazards persist, without being possible rule out future reactivations", according to the Cabildo de La Palma.
"There is no presence of volcanic tremor in the seismic signals. Surface seismicity and intermediate depth continue to be located. Seismicity related to the movement of volcanic fluids continues. There are no significant surface deformations of the terrain related to magmatic activity", the report explains.
It highlights that the high temperatures and instabilities of the terrain remain in the volcanic cone, as well as in the lava flows, therefore, persisting their danger.
Currently, an instrumental monitoring network is operational to continuously record the concentrations of CO2 (carbon dioxide) in the ambient air, both inside and outside buildings, in the population centres of Puerto Naos and La Bombilla, which currently involves more than 20 sensors of different natures.
The daily average of the concentration of CO2 in the outdoor ambient air recorded by the stations located in La Bombilla, presents a wide range of values, from less than 5,000ppm (parts per million) to values ​​greater than 200,000ppm, the report states.
In addition, the daily average of the concentration of CO2 in the outdoor ambient air recorded by the stations located in Puerto Naos, "presents a wide range of values ​​from less than 5,000ppm to 10,000 ppm with values ​​that exceed 45,000ppm in some of the stations, not to mention that in the Puerto Naos area concentrations of CO2 in outdoor ambient air have been recorded through the use of portable gas sensors, which exceed 100,000ppm".
The results obtained from the Network of alkaline traps installed in Puerto Naos during the last four months is allowing the zoning (ground floors at street level) of the areas most affected by anomalous CO2 emissions in this nucleus.
All the above reasons are why residents remain evicted from their homes in the towns of Puerto Naos and La Bombilla because CO2 levels are not within exposure limits that are considered usual for the general population.
The report concludes by saying: "in this post-eruptive stage it is suggested to keep the colour of the volcanic traffic light yellow."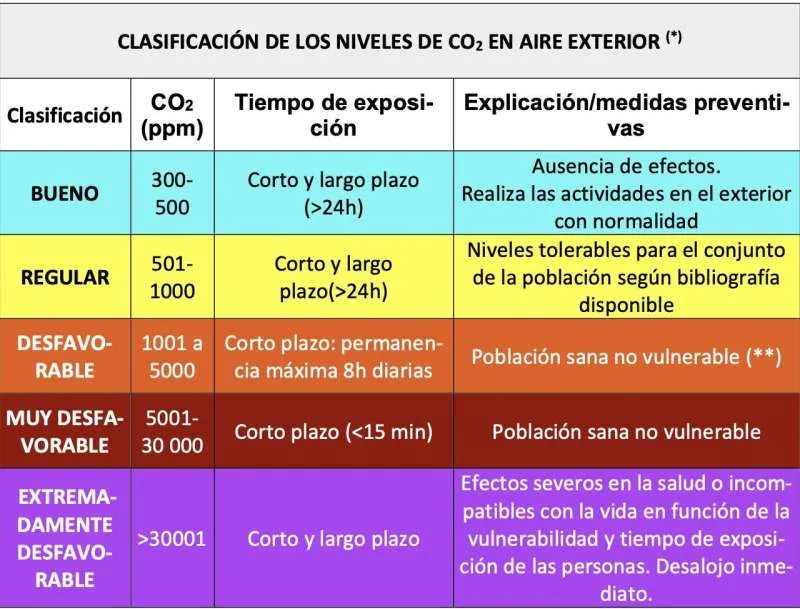 (*) Levels proposed in the exceptional situation in the surroundings of Puerto Naos and La Bombilla, taking into account the current context of existing monitoring in the area. These levels may be modified according to scientific evidence.
(**) Vulnerable and susceptible population: paediatric population.
Other articles that may interest you...