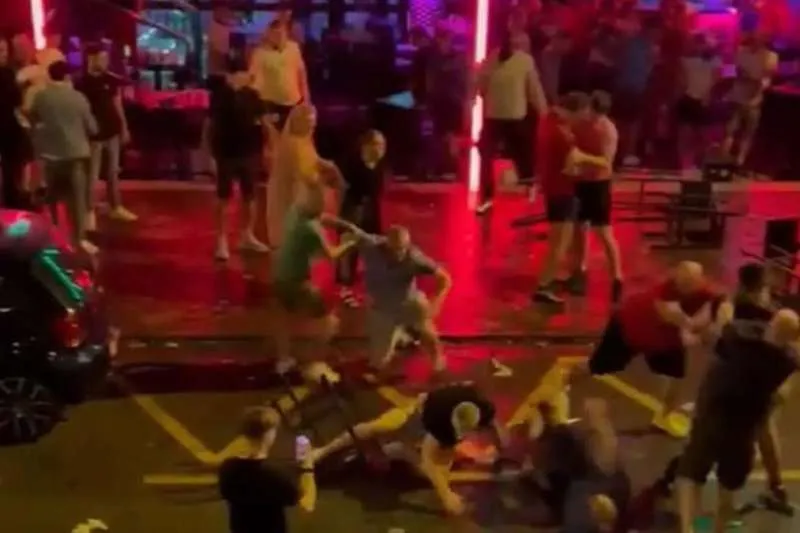 Police will increase presence for England v Wales after fans fight in Veronicas
The National Police and the Local Police of Arona, in the south of Tenerife, have launched a special security team for World Cup matches involving British countries, paying special attention to the match between England and Wales tomorrow (Tuesday).
It is important to remember that this was an isolated incident and thousands of other fans from both countries have enjoyed watching the World Cup together, however, tensions have risen between the two and nothing is being left to chance.
The clash between England and Wales fans on Friday night, in which two people were hospitalised, has been attributed to all day drinking after the early morning kick-off for the Wales match and an extended 'build-up' for the England game, and the police have been criticized for the lack of their presence.
Given these facts, the two forces are coordinating their actions to prevent possible altercations in the upcoming World Cup matches in the tourist areas of Arona, and in particular, the Veronicas 'strip', with special attention paid to the match between England and Wales which starts at 7pm.
Coordination between police forces is a regular occurrence when sporting events of this type take place, but normally their plans are put into operation "at the more advanced stages of these championships, since it is then when altercations usually occur," explain the Arona Town Hall, "it is unusual for problems at this early phase of the tournament".
Other articles that may interest you...