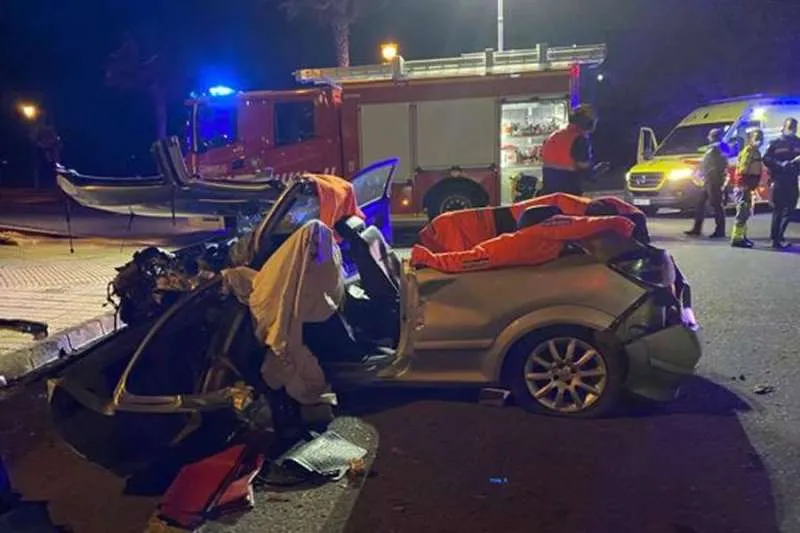 One killed and five injured in a car accident in Yaiza
The Emergency Services Coordination Centre (CECOES) have reported a car accident that took place at 3.20am this morning (Wednesday), in which one person was killed and five were injured, in Playa Blanca in Lanzarote.
According to their report, the car crashed into a roundabout on Avenida de Papagayo that leads to the Rubicón Marina, leaving one person unconscious on the road, and several injured.
CECOES immediately activated the necessary emergency resources, and when firemen got to the scene, they found that two people were trapped inside the vehicle as a result of the impact, so they cut the roof off the car to free them.
SUC paramedics, together with the medical team of the local health centre, confirmed upon their arrival that one of the injured, the 35-year-old male driver who was in the road, had been flung from the car and killed.
They also attended to five other people, three women and two men, aged between 19 and 26-years-old, three of whom were transferred to the Doctor José Molina Orosa Hospital in Arrecife for further treatment.
The Guardia Civil have opened an investigation into what caused the accident as no other cars were involved, if the driver was speeding, why there were six people in a five-seat car, and will wait for an autopsy report on the driver to find out if he was under the influence of alcohol or any other substances.
Other articles that may interest you...