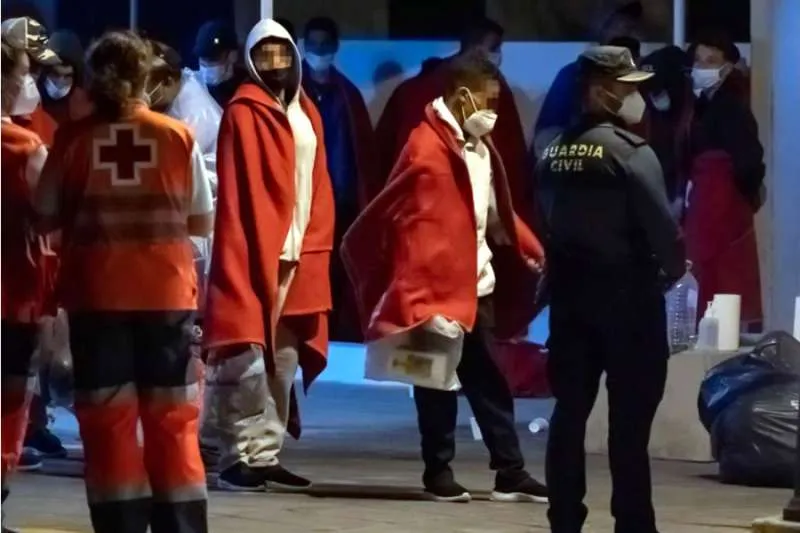 Maritime Rescue intercepts more than 220 people, including 23 children, in Canarian waters
Yesterday, Saturday, Maritime Rescue retrieved 173 people in three boats heading in Canarian waters near Fuerteventura and Lanzarote, including 19 children, and came to the aid of a fourth group southeast of Gran Canaria, according to a press release from CECOES.
In Lanzarote, the Salvamar Al Nair rescued an inflatable boat with 52 people of sub-Saharan origin on board: 34 men, 14 women and four children, and transferred them to the dock of La Cebolla in Arrecife, where they were met by health personnel and the immigration authorities.
In Fuerteventura, the Salvamar Mízar has intercepted two inflatable ribs with 130 people on board of sub-Saharan origin, which included 31 women, one of whom is pregnant, and 15 children, all in good health
At the same time as these rescues, the Guardamar Calíope was alerted of a fourth boat located just north of Cabo Bojador and departed from the port of Arguineguín in Gran Canaria to meet it. This boat had 38 sub-Saharan migrants on board, including four women and a baby, who were taken to Arguineguín, and after a health assessment, the baby was transferred with his mother to hospital for further treatment.
Other articles that may interest you...