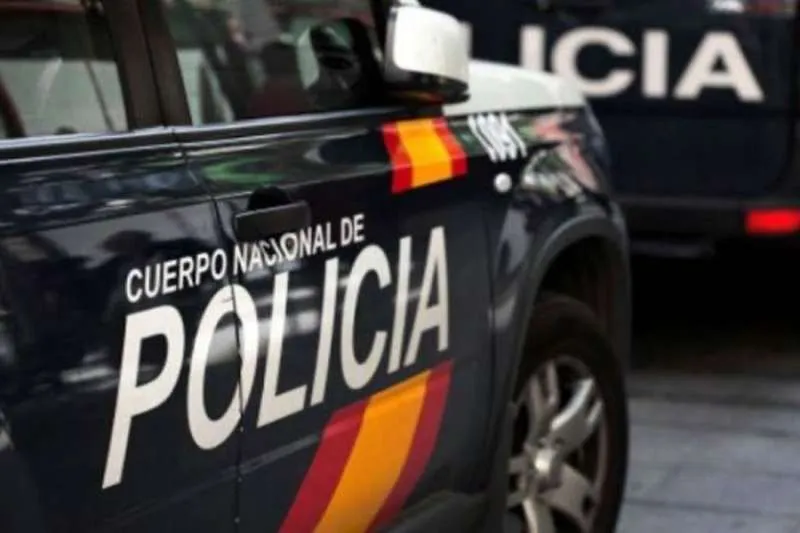 Man arrested for killing his 90 year old aunt and setting fire to her house
The National Police arrested a 60-year-old man on Sunday in Las Palmas in Gran Canaria, when he handed himself after allegedly killing his elderly aunt and then setting fire to her house to try and cover what he'd done before fleeing from the scene.
The incident took place on Sunday morning in the El Batán area of Las Palmas, when the man named only as Francisco at this stage, said that he had had an argument with his 90-year-old aunt and started punching her and realised that he had killed by mistake, then panicked and set fire to her house using bbq firelighters, according to the report regarding the investigation.
Apparently, the two of them lived together in a three-story country house in the El Batán/San Roque area, and according to eyewitnesses, arguments between the two were frequent, especially regarding the house and ownership of the lot.
According to the report, but not yet confirmed by the autopsy, after beating his aunt to death Francisco picked up her body, carried it to her bedroom where he placed her on the bed and surrounded it with firelighters before setting fire to the property with his dead aunt inside it.
At this point, he went outside into the street and neighbours realized that smoke was coming out of a vent from the house's garage and told him that there was a fire, but he didn't react, instead he ran away, and it was the neighbours who called the emergency services.
After the Las Palmas firefighters extinguished the flames, they entered the house and found the dead body of the elderly woman and called the Homicide group who opened an investigation.
Francisco turned himself into the National Police on Sunday afternoon and only testified in the presence of his lawyer. In his testimony, he only acknowledged an act of aggression and that he caused the fire to questions from his lawyer.
Yesterday (Monday), the agents leading the investigation took statements from several relatives of the victim and aggressor, although it is expected that interviews with witnesses at the scene will continue today.
The agents of the Homicide Group of the Provincial Brigade of the Judicial Police of Las Palmas continue to carry out the corresponding inquiries and it is expected that the detainee will be brought to justice in the next few days when they have made progress with the investigations.
Other articles that may interest you...