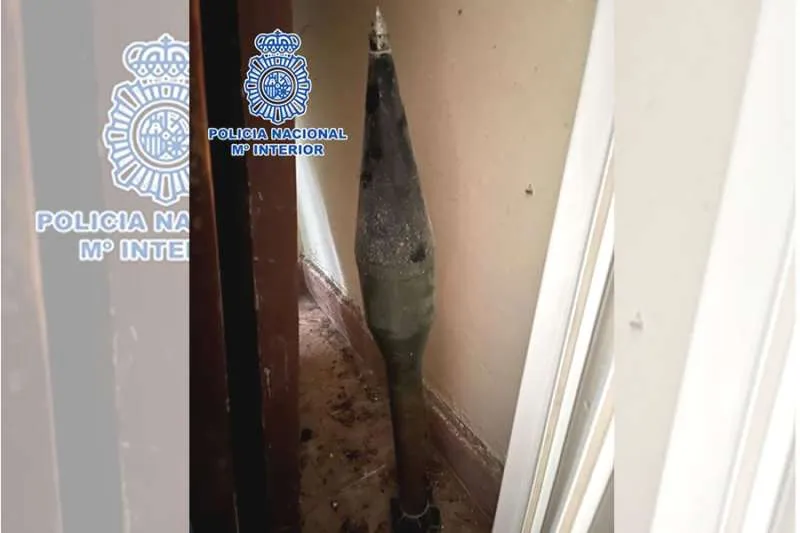 Live anti-tank missile found under bed in a house in La Palma
The bomb disposal unit of the National Police have neutralized an 88.9mm anti-tank missile that was found under a bed of a house in Velhoco in La Palma, after the owners, who are the heirs to the property, found it whilst cleaning the bedroom.
The house, which is on a finca and had not been used for nearly fifty years, had been the property of the mother of the current owners, who visited it to clean it up to start using it again.
At this point, while cleaning and sorting out the property, they found a military-type anti-tank rocket under the bed. They immediately left the house, locked it up, and informed the National Police of their find.
Agents from TEDAX-NRBQ, the bomb disposal unit, were sent to the property to investigate, inspected the device, and confirmed that although the missile was live, it was not dangerous, so were able to safely take it to the El Fuerte military base where it was detonated in a controlled manner.
The property has now been passed as safe so that the couple can continue to make it habitable again.