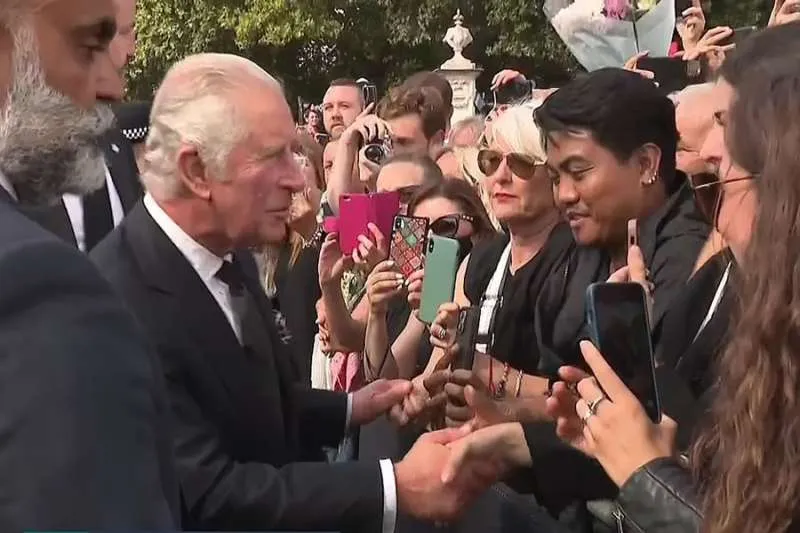 King Charles and Queen Consort greet crowds outside Buckingham Palace
King Charles and Queen Consort Camilla have greeted cheering crowds outside Buckingham Palace and viewed tributes left for the Queen by the members of the public. The new King stopped to greet crowds gathered outside Buckingham Palace as he arrived in London for the first time as monarch following the death of his mother.
Tearful and overwhelmed with emotion, people applauded and cheered the King during his 12-minute walkabout outside the palace gates, with several shouting "God bless you, Charles" and "God save the King". One woman even hugged and kissed the King on the cheek as he stopped in front of her, but the new monarch appeared to take it in his stride.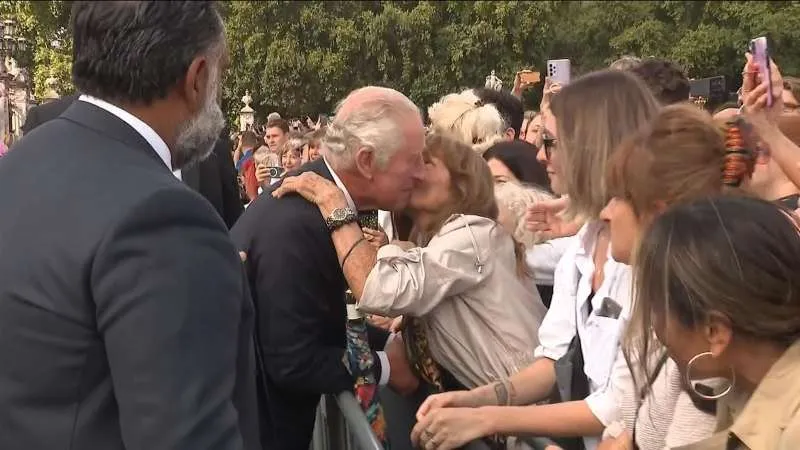 He shook hands with countless members of the public - the first to meet the King - thanking them for their good wishes, before he and his wife Camilla, the Queen Consort, walked into Buckingham Palace together.
The King will be proclaimed at the Accession Council at 10am tomorrow in the State Apartments of St James's Palace, Buckingham Palace has said, with the process televised for the first time in history, and will hold his first audience with Prime Minister Liz Truss, before he addresses the nation on television at 6pm.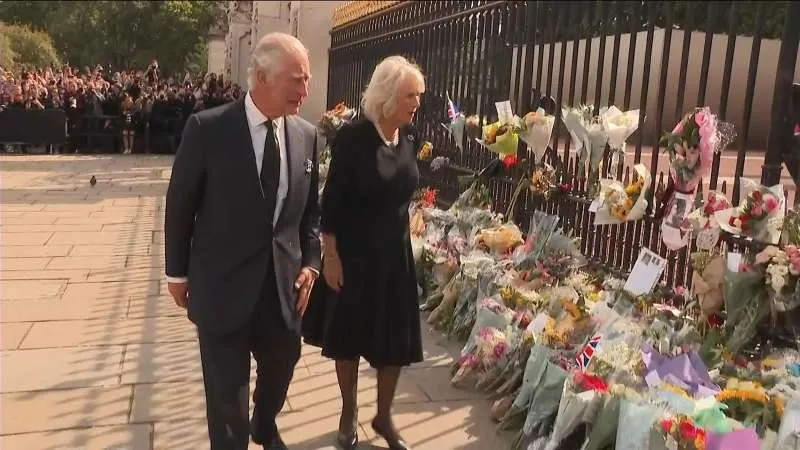 King Charles III acceded to the throne immediately following the death of Elizabeth II on Thursday, and described losing his mother as "a moment of the greatest sadness for me and all members of my family".
During this period of mourning, he said he and his family would be "comforted and sustained by our knowledge of the respect and deep affection in which the Queen was so widely held".