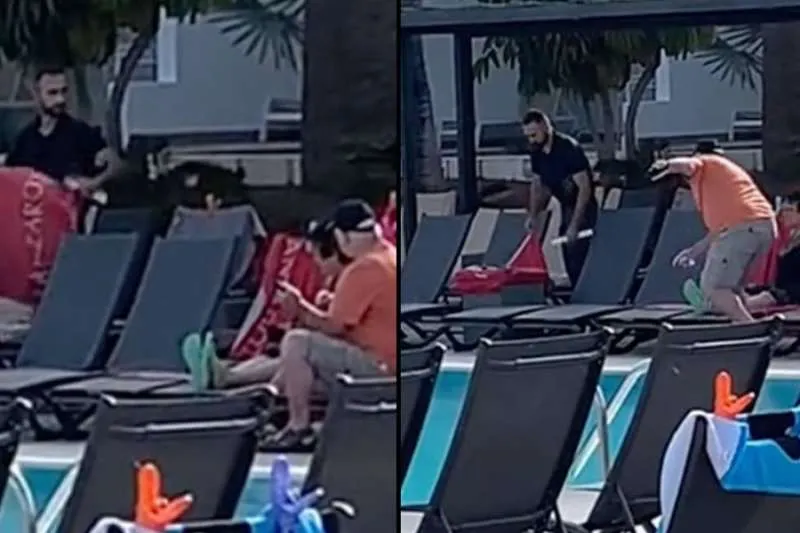 Hotel workers praised for removing towels from sunbeds not being used
Anyone who has ever been on a resort holiday will be all too familiar with those who love to put their towels down nice and early, or sometimes even the night before, to try and reserve themselves the best sunbeds. However, the problems arise when people put down their towel and leave it there all day, and don't even use it.
To combat this, a hotel in Lanzarote is tackling the problem head on, by sending members of staff to collect up all the towels left on unattended beds, in an attempt to stop sunbed 'hoggers'.
In a clip shared on TikTok, holidaymaker Phil, known as @wirrallad2000, is relaxing on one of the sun loungers as several members of staff walk around and pick up the towels from the unused beds.
People have been quick to praise the hotel for their actions, with comments showing that most people totally agree that towels should be removed when not occupied.
In fact, one of the posted: "I was in this resort back in May/June, was super happy to see them do this while we were there", and another added, "About time they did this."
This isn't the only resort taking action on sunbed hoggers, footage from a hotel in Tenerife recently showed a member of security staff doing the same thing. Sharing a clip to TikTok, @renovatewithroberta wrote: "They should do this at hotels everywhere."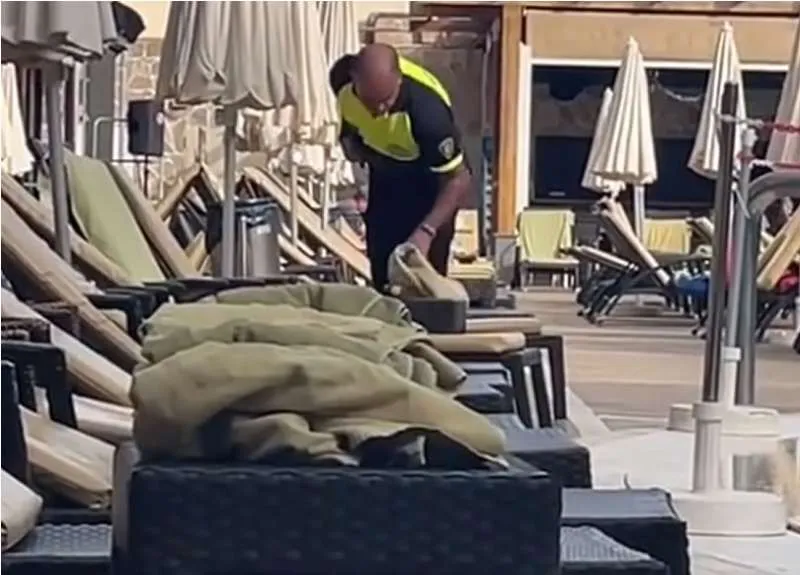 If you're reading this and wondering exactly how long is appropriate to reserve a sunbed for, then etiquette expert William Hanson has explained the unofficial rules.
In an interview with The Mirror, he said: "Reserving sun loungers with a towel for longer than 30 minutes is a big no-no, beyond that grace period it's first come first served."
However, he did caveat this 'rule' by saying this only applies to the times when people reserve the loungers first thing with their towels and then don't use them all day.
It's less acceptable to go and take over a lounger that someone has been lying on all morning but has been away from for half an hour due to taking a dip in the pool or going to grab a bite to eat.
Other articles that may interest you...