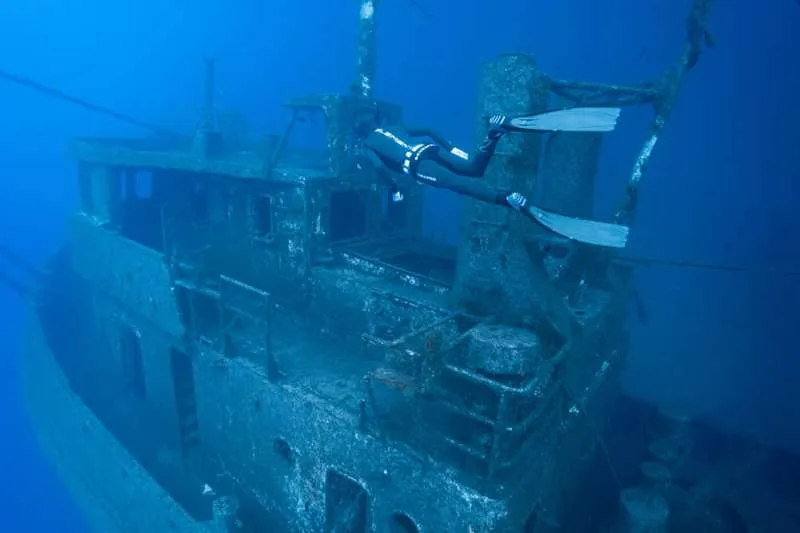 Hold your breath and discover a brand new world with Freediving
The Canary Islands have always been a massive attraction to people coming for the sun, sea, sand, and sangria, and to take in the sights such as Mount Teide, however, nowadays people want more and what is under the water is just as appealing! Scuba diving has long been an activity enjoyed by many, but now Freediving is also getting more and more popular due to the natural facilities the islands have to offer.
What is freediving? Freediving is a subaquatic activity, where a person uses only their lung capacity to remain underwater by holding their breath, hence the name Apnea in Spanish.
It has earned its place among most adrenaline activities like base jumping or skydiving, however, this could not be further away from the truth, as the main attribute to doing this activity is to remain as calm as possible, in fact almost in a meditative state.
For most people, this idea sounds crazy and scary, but with the current education system recognized all over the world, within a few days it is possible to learn how to do it safely and comfortably, increasing the level of water safety and comfort to both first-time water users, and to experienced divers, quite literally opening you up to another world.
Freediving is mostly practised as a recreational activity which anyone can have a go at, but there are also regular competitions at national and international levels with the world record being a dive of 204 metres deep (720 feet) and the longest breath held for 24 minutes and 37 seconds.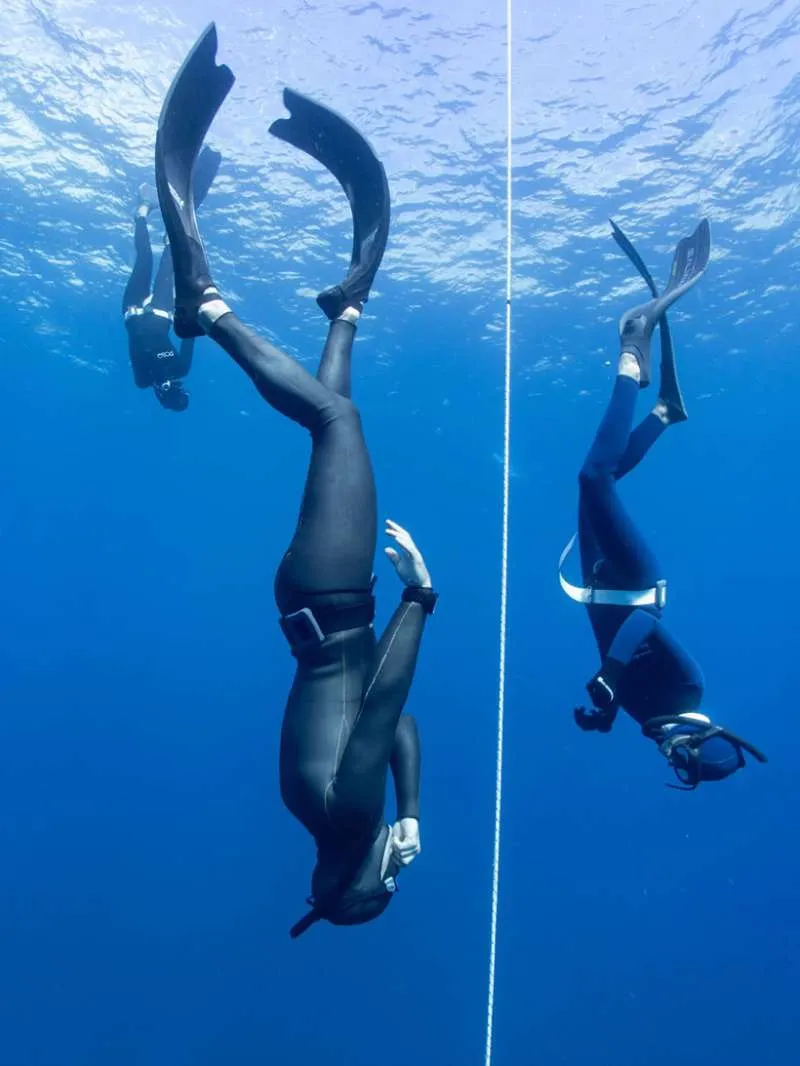 Why Freedive in the Canary Islands?
Visiting or living in the islands surrounded by sea, it only makes sense to learn the basics of water safety and comfort. The Canary Islands have mild weather conditions with relatively warm water all year round, complemented by a volcanic underwater landscape, good visibility, and huge biodiversity, so offer a lot of interest to anyone who enjoys water, swimming, diving or freediving!
Particularly for freediving, there are two main locations, which are deep enough, close to the shore, and protected from trade winds and currents. One of these is Tabaiba Bay and Radazul in Tenerife, and the other is Puerto del Carmen in Lanzarote.
There are a couple of freediving centres located in these locations, with top world-level instructors offering training and courses to both first-timers and to athletes, one of them being Atlantis Freediving in Tabaiba.
Over the last two years with Covid making travelling to other worldwide locations difficult, more and more people discovered the beauty and ideal freediving conditions in Tenerife, and there are currently several world champions training in Tabaiba Bay, quickly adding the Canary Islands to the map of best freediving locations in the world.
"Isn't it dangerous?" is the next question usually asked. No, it isn't dangerous as long as you follow all the basic safety guidelines. This is why it is always recommended to start by doing a beginner course. This will not only teach you the dangers (low oxygen, how to rescue a freediver, and how to avoid getting into trouble), it will also make your learning curve very steep and in just a few days with an instructor, you will learn what it would take you months as a self-taught freediver.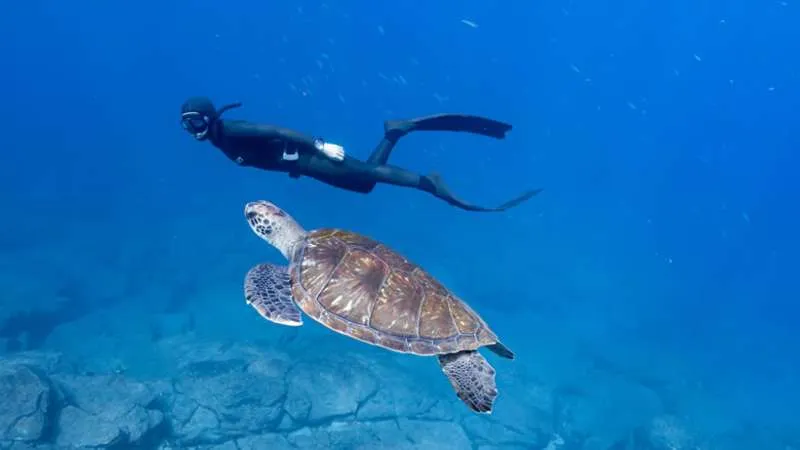 Is freediving for me?
People see freedivers in the water, they watch freediving videos on YouTube, and they think "Wow, it looks beautiful, but that looks for superhumans, not for regular people like me." Well, that is where you are wrong! There is nothing superhuman about freediving; this sport is for everyone who is comfortable in the water, without the need to be a particularly good swimmer.
It is hard to explain to people who have never tried freediving what the sensation is. The feeling of gliding in the blue water, the feeling of being at peace submerged in this vast liquid world, the feeling of becoming a sea creature, the feeling of belonging that makes us almost remember our real aquatic origins; all of this condensed into a 1 or 2 minutes experience makes it very hard not to smile!
It is also very hard to spoil this experience and to get bored with it since your dives will never get longer than a couple of minutes, there's no risk of quickly becoming bored of it, as you end up wanting more and more. This is what scuba divers don't understand when they see freedivers going up and down over and over again, they ask "what's the point of going up and down all the time, it looks so silly! much better staying down here for 1 hour straight" and in the meanwhile, they are missing the whole point.
If you would like to try freediving in a safe environment, contact Atlantis Freediving in Tabaiba on (+34) 630 605 711, or email: freedivingtenerife@gmail.com, more information on: www.atlantisfreediving.com
Other articles that may interest you...