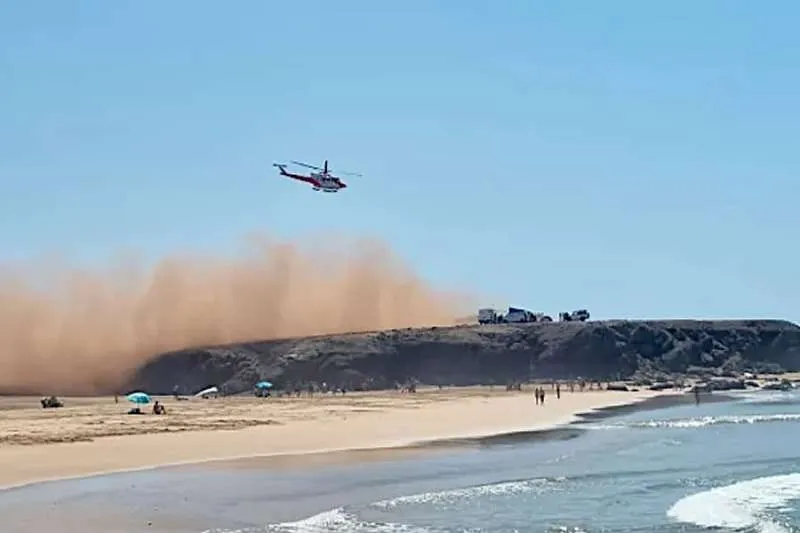 Helicopter airlifts injured person from Jurago Beach after suffering from drowning
Around 3:00pm yesterday afternoon (Thursday), emergency services mobilized the GES rescue helicopter for a drowning incident at Playa Jarugo beach, located in the municipality of Puerto del Rosario in Fuerteventura.
The condition of the evacuated individual has not been disclosed, but all indications suggest that emergency services were able to save their life through their swift response.
Rescue personnel from the helicopter confirmed that other people in the area had pulled the affected person from the water, prompting them to provide assistance and transport the individual via the aircraft to the Fuerteventura General Hospital in Puerto Rosario.
It is important to remind beachgoers to exercise extreme caution, especially on the beaches to the west of the island. Even though it is the calm season, there has been an increase in the strength and size of waves, with some exceeding 2 metres in many areas of the north and west of Fuerteventura.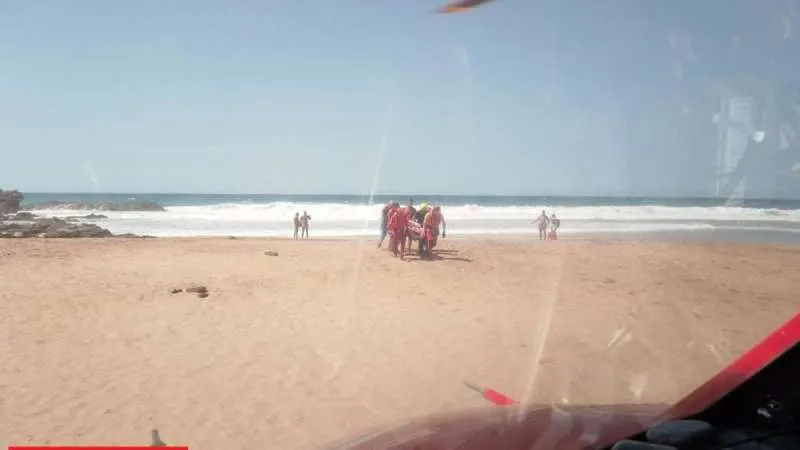 Other articles that may interest you...