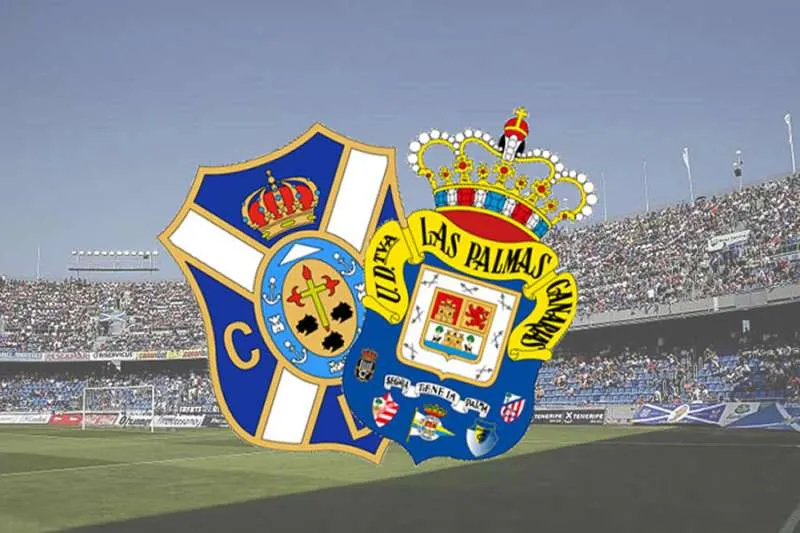 Get set for historic derby's as Tenerife and Las Palmas face each other in the playoffs
After an amazing season, there will be a Canarian derby in the first round of the playoffs to the top division. Yesterday's (Sundays) 2-1 loss to Cartagena by CD Tenerife at the Heliodoro, and a win for UD Las Palmas against Sporting de Gijon away from home, elevates the yellows to fourth place in the table, while CDT finishes the regular season in fifth.
All this means that the first game of the first round of the playoffs will be played at the Heliodoro Rodríguez López in Santa Cruz on Wednesday, June 1st, at 8:00pm, and the second leg will be played at the Gran Canaria Stadium on Saturday, also at 8:00pm. Eibar and Girona will play the other semi-final, while Almería (1st) and Valladolid (2nd) are automatically promoted.
CD Tenerife will face off against UD Las Palmas after Luis Miguel Ramis's men didn't do their homework well enough on the last day of the season, and the yellow team did. CDT lost after a disastrous first half against FC Cartagena, while as expected, the yellows beat Sporting de Gijón.
Tenerife go into the playoffs having lost their last three games whereas Las Palmas are in a strong vein of form having not been beaten in their last 11 games, with 9 wins and 2 draws, and beat the blue and whites in both derby games this season. However, as all football fans know, form goes out of the window in a derby and CDT will draw strength from the positives they have had this season under Ramis.
The winners of these two historic ties will face Eibar or Girona on June 12th and 19th for the biggest prize in Spanish football.