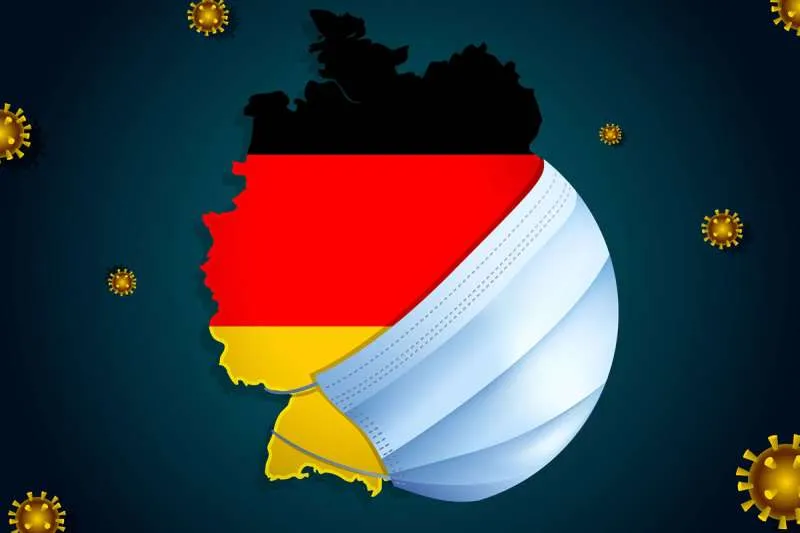 Germany announces new nationwide Covid rules from October 1st
Germany has officially announced that they are introducing new nationwide Coronavirus protection measures for autumn and winter. The announcement was made after the German Bundestag approved a proposal from the Ministry of Health, which required new COVID measures to be applied, on Friday.
The new ordinance that has been voted for by the Bundestag, will enter into force on October 1st and will remain effective until April 7th of next year.
The new package of requirements is designed to prepare, as well as protect, Germany from the further spread of COVID as the country moves into the autumn and winter.
In line with the new rules, from October 1st, all people over the age of 14 will be required to wear an FFP2 mask on long-distance trains in Germany. Children between the ages of six and 13 will also be required to wear a face mask on long-distance trains. However, they do not necessarily need to wear an FFP2 mask, as a surgical face mask is sufficient for them.
While mask wearing will be mandatory on long-distance trains, the case is not the same for planes and airports. Passengers will not be required to wear a face mask for domestic as well international flights. Nonetheless, it has been pointed out that this rule might change if the number of COVID cases increases.
The authorities have also explained that starting from October 1st, Coronavirus rules will also be tightened up in hospitals and nursing homes. As soon as the new rules start being effective, all hospital and nursing home employees and visitors will have to wear an FFP2 mask. In addition, visitors will also have to present a negative rapid test, whereas the staff will have to test three times a week.
The above-mentioned rules will apply nationwide, and the different regions will also be able to implement additional rules individually depending on their local epidemiological situation.
They will be able to introduce mask requirements in public transport and other public indoor areas, as well as in secondary schools. Additionally, they will also be able to implement testing in schools and daycare centres if they wish.
However, they also explained that, in case a state decides to make masks obligatory in different public areas and events, they can always choose to implement exemptions, for example, people who present a recent negative test, recovery certificate, or have been vaccinated in the last three months, might not be required to wear a face mask.
Earlier this week, the EU Commission told all member states to put action plans in place in preparation for an increase in the incidence of Covid during the change in seasons.