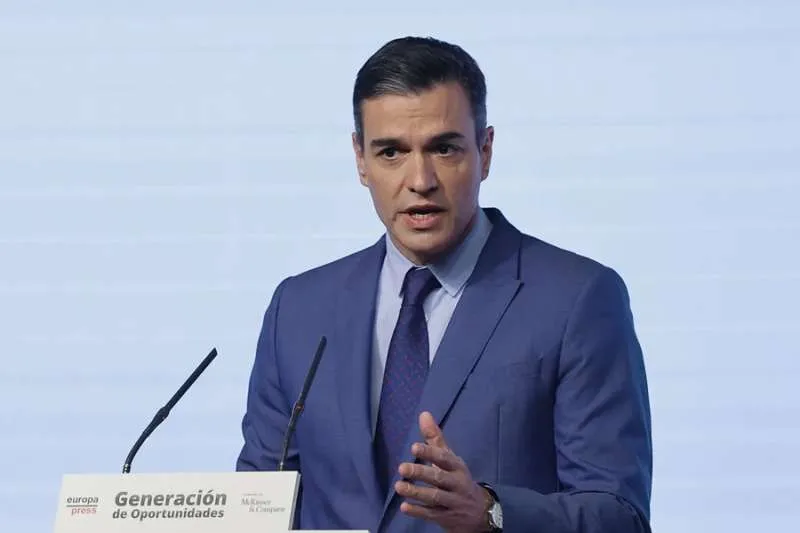 Fuel prices will drop by 20 cents a litre this week in Spain to all consumers
The Spanish Prime Minister, Pedro Sanchez, has announced this morning that he has agreed with oil companies to reduce fuel prices by 20 cents a litre for everyone. It will be approved by the Council of Ministers in the so-called 'Plan of Responses to the Economic Consequences of the War' session tomorrow, and will take effect after publication in the BOE on Wednesday.
This is an extension of the agreement with the transport sector to stop the two-week strike that has been ongoing in Spain, with the government putting in 15 cents and the oil companies a minimum of 5 cents, as some have already agreed to greater discounts, which will be passed on to all consumers.
Sanchez announced this during a conference in Madrid called the 'Generation of Opportunities', saying that the agreement with the transport sector will be turned into a Decree-Law that will protect them from intermediaries so that they never work at a loss again.
The plan, which will be approved tomorrow (Tuesday) includes measures worth 16 billion euros between now and June 30th. The first 6 billion is in tax cuts and direct aid, which includes the reductions in fuel prices, which will come into force as soon as the decree is published in the BOE.
The other 10 billion is dedicated to the protection of companies, through new ICO credits and the extension of the amortization and grace periods for the most vulnerable ones.