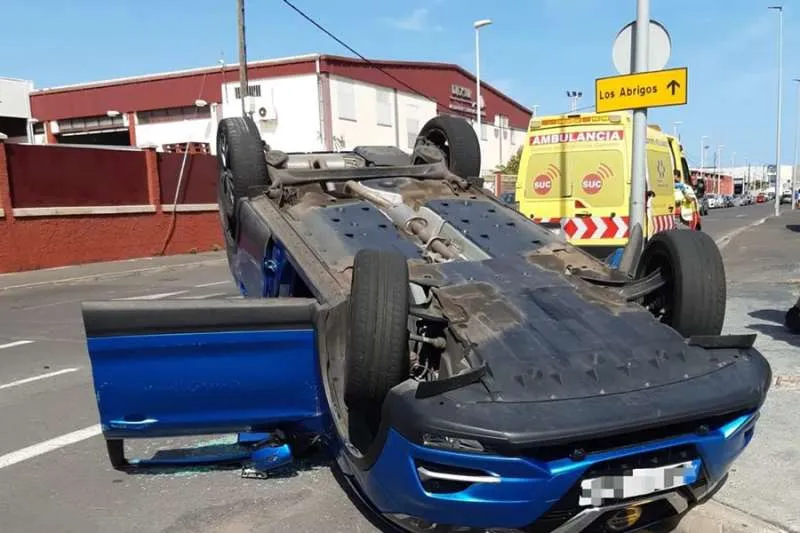 Driver injured as car is flipped by someone reversing the wrong way out of a one-way street
ARTICLE UPDATE: 07.40am 28.09.2022
According to an eyewitness from a nearby car dealer, who has asked to remain anonymous, who heard and saw the accident, some of the information in this article (from a 112 press release) is incorrect.
According to him, "the accident was caused by a VW Golf reversing out of a one-way street the wrong way which hit the Nissan, spinning it around and flipping it over onto its roof."
"There wasn't a mark on the golf and the driver was absolutely fine, however, the Nissan driver was badly injured and needed medical assistance. Fortunately, he managed to get out of the car and was waiting at the side of the road when an ambulance arrived and was being treated when the fire brigade got there."
"The police didn't get there until the grua arrived to take away the car, and by then the whole area was gridlocked with traffic jams in all directions. In fact, there were several other small accidents as people were trying to back up and turn round to find a quicker route."
From us at the Canarian Weekly, thankyou for the extra information. The original content for this article came from the 112 portal, as many do because it's an official source.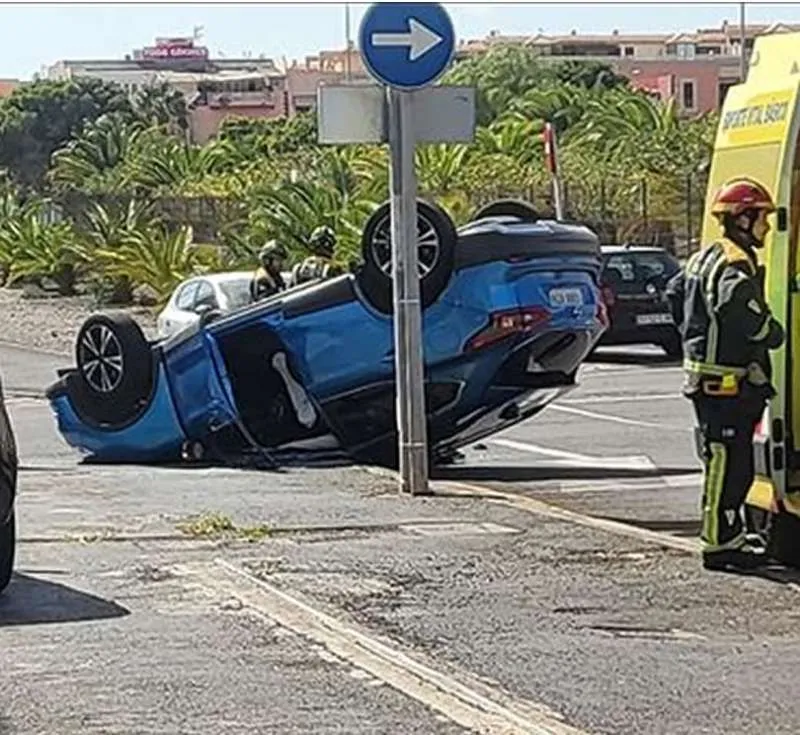 Original article: 27.09.2022
The fire brigade were left puzzled this afternoon (Tuesday) after being dispatched to an accident in Las Chafiras in San Miguel de Abona (south Tenerife) by the Emergency Services Coordination Centre, and found a car on its roof leaking liquids from the engine, but no driver or occupants in sight.
The incident occurred on Avenida Ten Bel in Las Chafiras and was reported by eyewitnesses who called the Emergency Services requesting help. The fire brigade, ambulance, and police were dispatched to the scene with the firemen first to arrive.
With no one inside the car, they proceeded to make the vehicle safe by disconnecting the battery and cordoning off the area until the Local Police arrived.
The search is now on for the driver and the owner of the vehicle to find out more as to why, whoever was driving at the time of the accident, fled the scene.
Other articles that may interest you...