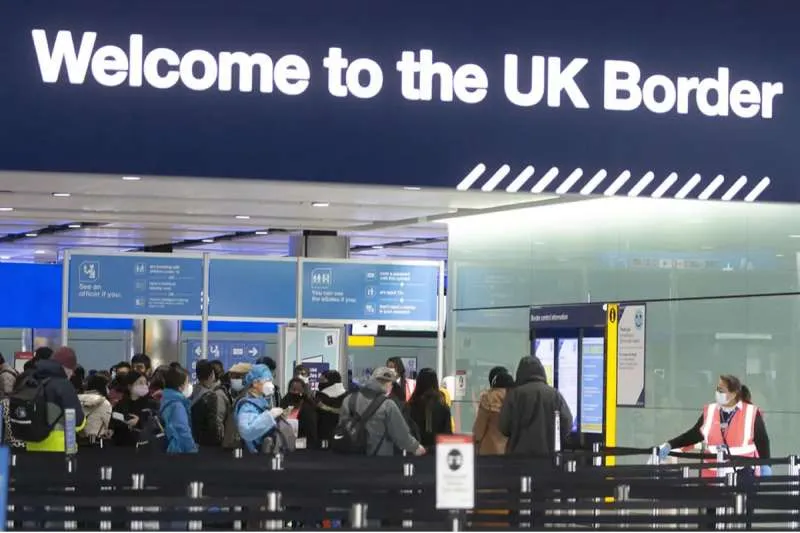 EU tourists will soon have to apply for 'travel permission' to visit UK
The British government plans to implement the Electronic Travel Authorisation (ETA) scheme, which means visitors will have to apply for permission to visit the country, which includes European visitors. The scheme aims to establish a 'contactless' border crossing from 2024, meaning that some passengers will be able to enter the country without using an e-gate or speaking to the Border Control officers.
Instead, the new scheme that intends to reduce the waiting time, visitors will have to upload a photo of themselves and send it to the Home Office before their trip and will be subject to pre-screening enabling them to be identified at the border using the most recent technology.
Priti Patel said: "As Home Secretary, I have been focused on taking back control of our immigration system through my 'New Plan for Immigration'. This includes ensuring we have a border that is fit for the 21st century, which allows travellers to get a visa and pass through the border easily while maintaining national security".
The new technology with facial recognition can make it possible for visitors to travel to the UK without having to undergo physical check-ups at the gate. The new rules will also require international travellers to provide biographic and biometric details, like photos of their faces, through the new Electronic Travel Authorisation (ETA) scheme before they travel.
Furthermore, as of 2023, the Home Office will start introducing a 'Permission to Travel' scheme, with everyone wanting to travel being required to present such permission. UK and Irish passport holders will be exempt from such requirements, but everyone else will need to apply for a visa or 'Electronic Travel Authorisation.'
All visitors, including Europeans, will have to apply for an ETA which will cost around 21 euros. Visitors will also have to submit biographic, biometric, and contact details as well as answer some questions, as the document regarding the new scheme reads.
Although this permission isn't a visa, it will have the authority to make an individual eligible to board a flight to travel to the UK. ETA will be similar to the US Electronic System for Travel Authorisation (ESTA), which was introduced after the 9/11 attacks in the States.
The scheme will be on trial from March 2023 with visitors from Kuwait, Qatar, the UAE, Saudi Arabia, Oman, and Bahrain, before it is potentially introduced to all worldwide visitors by the end of 2023.
Other articles that may interest you...