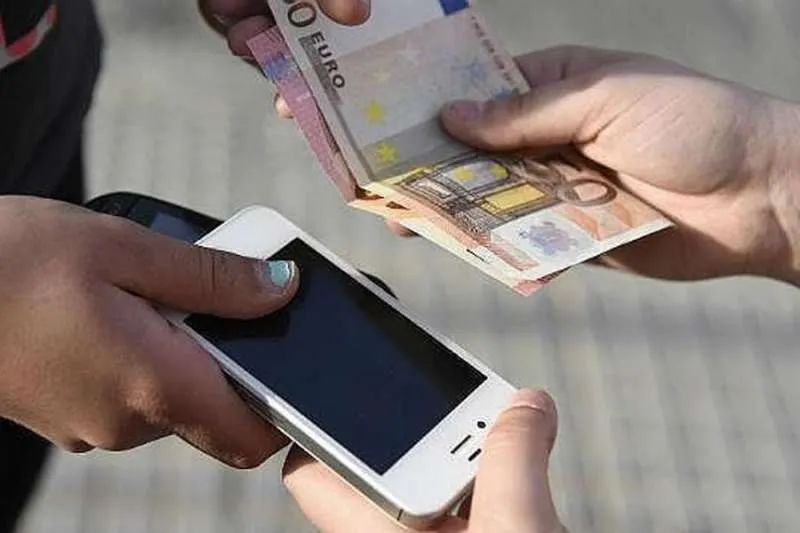 Delivery men arrested in Tenerife for stealing 26,000 euros worth of mobile phones
The National Police have arrested four delivery men who work for a transport company in La Laguna (Tenerife) for stealing mobile phones, televisions, and headphones which they were meant to deliver to people, and then later sold them for cash in various parts of the island.
At the beginning of June, the National Police learned of the situation from a representative of the transport company, who was making a denuncia because a dozen mobile phones, a television and two sets of headphones had gone missing whilst parcels were being moved from the company's headquarters to another building.
The National Police opened an investigation and identified the users of the missing mobiles via telephony companies, summoning them one by one to question them. Most of these people had acquired them in a chain of shops in different parts of the island of Tenerife (Las Américas, Los Cristianos, La Orotava, Puerto de la Cruz, Santa Cruz, etc.), except for two people who had acquired them privately.
Due to this, they too were taken in for questioning and declared that they had acquired them from another person, who it turned out, worked at the transport company, and had provided far more mobiles for people than those initially reported.
The National Police proceeded to arrest this man, a 39-year-old delivery driver from Santa Cruz, who in turn pointed to the person who provided him with the phones, a worker from another transport company, a 37-year-old also from Santa Cruz. In total, between them, they had taken more than twenty mobiles worth approximately 21,500 euros since April.
Over the next few days, more reports of lost phones came in related to the same company. In this case, these were isolated cases in which two delivery men had stolen them
In one case, a 30-year-old man had falsified the delivery of the phone to its legitimate recipient by making a false signature and indicating a false delivery DNI (ID number), and kept it. The legitimate addressee denounced its non-arrival and the company reported the facts to the National Police, who arrested the delivery driver.
In the other case, another 37-year-old man was caught making a false reading of a shipment saying it had been delivered, when in reality he was caught on CCTV stealing it.
After being arrested, he admitted to taking four other terminals for a total of 4,500 euros to settle a drug debt he had accrued, for which he claimed he was being threatened. He was also arrested and is awaiting trial.
Other articles that may interest you...