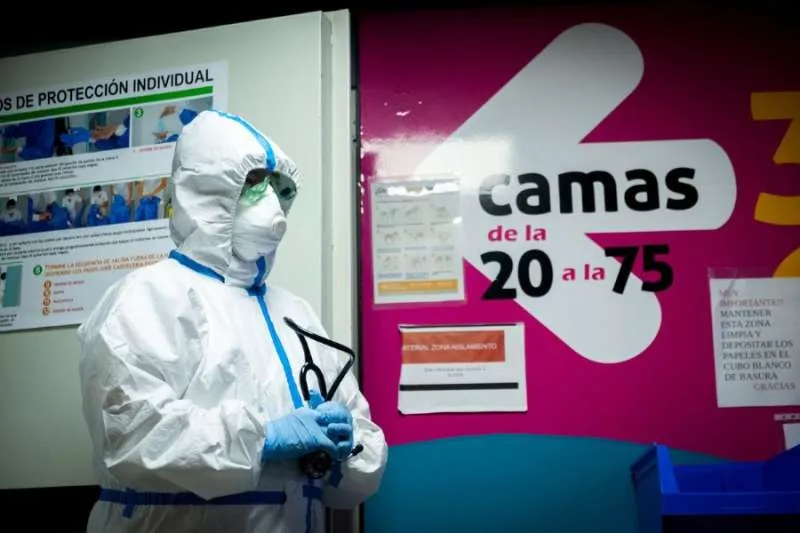 Covid update: 8 deaths in the last three days including a 36-year-old
The Ministry of Health has updated the epidemiological data for the Canary Islands following the new indicators they are focusing on, and report 869 new cases of coronavirus in the over 60s since Tuesday, and 8 deaths in the last 72 hours including a 36-year-old.
The incidence rate for this age group now stands at 309.9 over 7 days and 682.8 over 14 days, and there are currently 283 people admitted to Canarian hospitals with the virus. Of these 27 are in ICU and the rest, 256, on wards as hospital pressure continues a downward trend.
Regarding the eight people who lost their lives in the three days, four were reported in Tenerife and another four in Gran Canaria. Seven of the deceased were aged between 73 and 92 years old and had previous pathologies, and the other is a 36-year-old, whose details haven't been released as yet.
The reduction in the number of infected people has resulted in a decrease in the level of risk in the Canary Islands due to the occupancy of hospital beds, which has gone from medium to low risk. Currently, 4.79% of conventional hospital beds are occupied by Covid patients, and ICU is at 5.19%.
Gran Canaria has the highest rate of virus transmission:
Gran Canaria has the highest 7-day incidence rate in people over 60 years of age in the archipelago, with 397 cases per 100,000 inhabitants, compared to the regional average of 311.
The island with the second-highest rate in that age range is Fuerteventura, with 295 cases per 100,000 inhabitants, followed by La Palma (266) and Tenerife (265).
Other articles that may interest you...