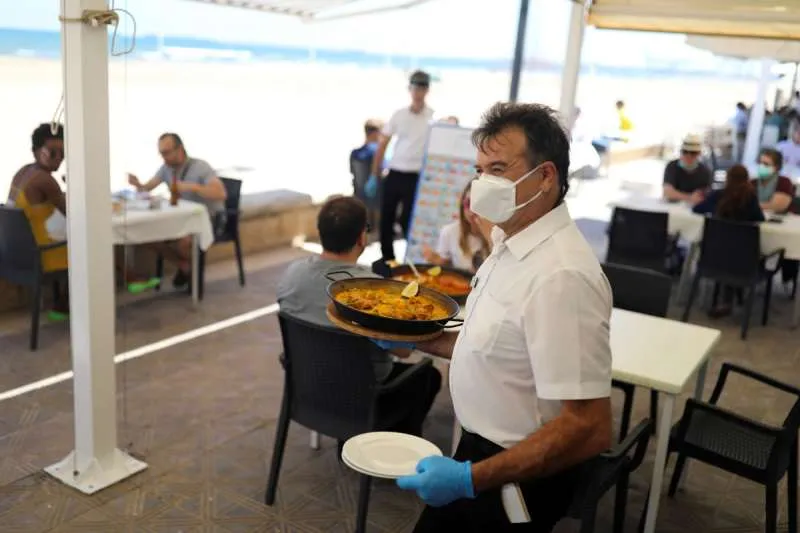 Congress will vote to end use of masks in Spain on Wednesday
On Wednesday Congress will debate and vote if the time is right to abolish the mandatory use of masks in Spain, not only outdoors in all situations, but indoors too. Vox will support this motion in tomorrow's Health Commission and the opposition parties will take advantage of having control of the Plenary Session of the Chamber on Wednesday, and demand to know why Pedro Sanchez's government hasn't made a decision on this up to now.
Ciudadanos has been saying for months that we need to put an end to the mandatory use of masks indoors and will continue to fight this issue in this week's parliamentary session, which is supported by the orange formation in Congress who will ask the Prime Minister, Pedro Sánchez, "why hasn't already eliminated the mandatory use of masks indoors."
Up to now, including in last week's session, the Minister of Health, Carolina Darias assured that the removal of masks indoors will come "sooner rather than later", the same response that Sánchez has been giving for weeks but that has not yet materialized.
The opposition parties strongly claim it is the right time to eliminate the mandatory use of masks indoors, "in line with scientific evidence, with the epidemiological situation, and with the comparative perspective."
They say, "It is unacceptable that this banality is played with, with the health of citizens, especially when there is no scientific evidence to support the current measures any longer", which have already been eliminated in countries like Belgium, Denmark, France, United Kingdom, Norway, and the United States.