Cabildo signs a promotional deal with MotoGP for the Tenerife Race Track
The Tenerife Cabildo has signed an agreement with Dorna, the company that organizes the MotoGP Motorcycle World Championship, to promote the Tenerife Race Track for the rest of this season, with the option to extend it for next year, and for them to advise on the construction and marketing of the circuit.
Enrique Arriaga, the Cabildo vice president who signed the deal, said that: "the image of the Circuit will be spread and promoted with a stand in the Fan Zone at the rest of the MotoGP Grand Prix's this season".
"There will be two people at the stand with details and technical data of the Tenerife Motor Circuit, to inform race fans of the project and promote the download of additional information."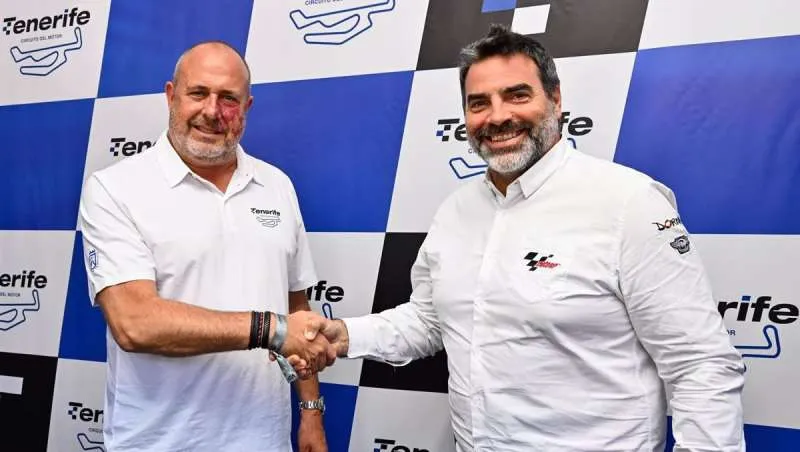 "In addition, fans that come to the stand will be able to have a go on a motorcycle simulator around the layout of the Tenerife circuit".
As well as the promotional aspect of the agreement, Arriaga explained that "with this contract, the Tenerife Motor Circuit will have the technical support of Dorna for the training of staff and technical personnel, as well as the preparation of the necessary logistics for the implementation of a sports infrastructure of this type."
He finished by saying that the next stage of the works on the circuit in Atogo, in the south of Tenerife, is expected to go out to tender later this year.