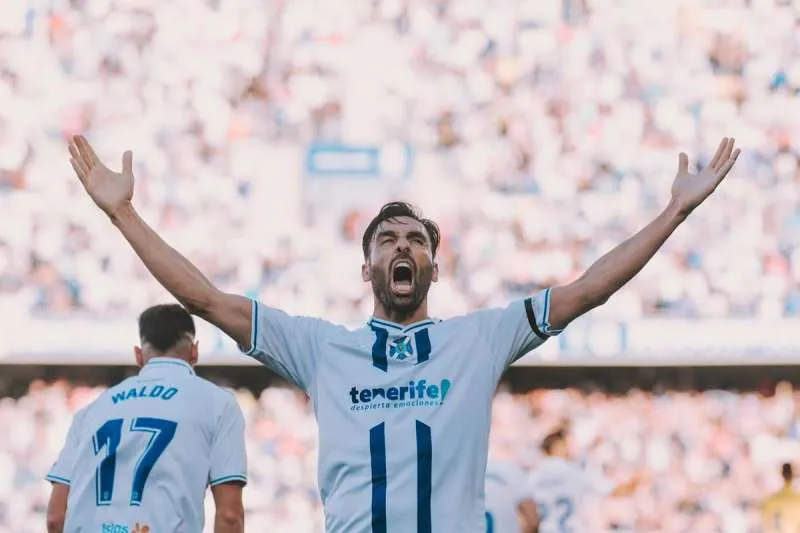 CANARIAN DERBY SHOCK!
CD Tenerife fans flocked in their thousands to the Heliodoro stadium in Santa Cruz last night (Saturday), unaware that they were about to witness a historic derby against UD Las Palmas. CDT thrashed their local rivals 4-1 to prove that form matters for little on Derby Day.
The Blanquiazules came flying out of the traps and were ahead within the first minute when Enric Gallego fired in a superb shot from 20 yards out. And a few minutes later he added a second; this certainly was not in the script.
You would have thought that Tenerife were the team flying high in the league, not Las Palmas, as they were first to every ball, were aggressive, and counter-attacked with great speed. The visiting 1,000 supporters in yellow were visibly shaken, and so was their team on the pitch.
Just before the halftime break, Tenerife scored again to make it 3-0, and spark frenzied scenes in the Heliodoro stadium, a first half beyond the home fans' wildest dreams.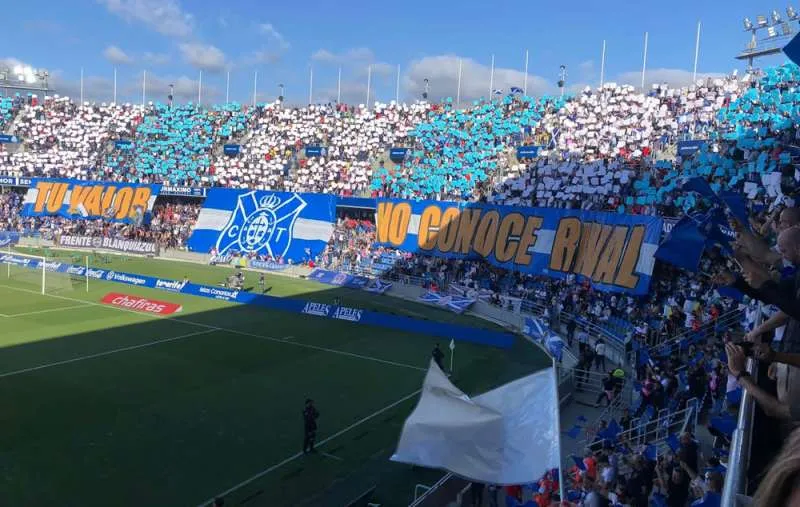 The second half could never live up to the drama of the first, but it was a case of soaking up the pressure by Tenerife and running down the clock, having said that, Las Palmas barely troubled keeper Soriano.
In the 80th minute, the visitors did pull a goal back to make it 3-1 which could have led to a nervy finale, but Tenerife were resolute and confident. They added the icing to the cake in the last minute when a Nacho penalty sealed the victory to make it 4-1.
The derby defeat is a heavy blow for Las Palmas and they even lost their top two spot in the league, a position they have maintained for several months. They will need to brush themselves down and re-group if they are going to gain automatic promotion to La Liga.
As for Tenerife, this was a morale-boosting win on a night that made new fans and left the faithful in great spirits after an average campaign so far. With new owners and a new president, is the club finally going places?