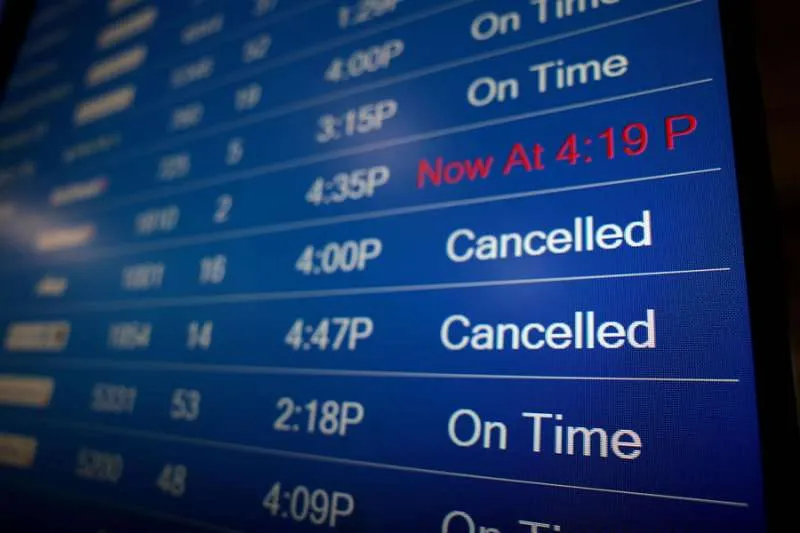 Brits warned about flight disruptions when travelling to Spain
The UK's Foreign, Commonwealth and Development Office (FCDO) has issued a new warning for Brits planning to travel to Spain, advising that anyone travelling to the mainland or the islands should consult airlines because of flight disruptions.
The advice comes following the surge in the number of flight cancellations that have recently been reported, and the statement published by the FCDO reads: "Possible strike action may cause some disruption to flights to and from Spain. You should consult your airline for updates prior to travel."
This is because two unions representing Ryanair cabin crews, Sitcpla and USO, have called for new strikes starting from August 8th through to January 7th next year, following the failure of talks in June and July.
According to the announcement of the FCDO, the industrial action will take place every week, from Monday to Thursday, and will be for a full 24 hours every day.
"As the company has been unable to listen to the workers, we have been forced to call new strike days", the leader for USO's Ryanair section, Lidia Aransanz, said about the new strikes.
She explained that the unions are requesting 22 days of holiday as well as two extra months of pay per year in order to comply with the legislation regarding Spanish working conditions.
The new action will affect the airports of Barcelona, Madrid-Barajas, Malaga, Seville, Alicante, and Palma de Mallorca, while both domestic and international flights will be disrupted.
Flights to or from the UK to the Canary Islands have mainly been affected by the 'knock on' effect of delays or cancellations, as the Ryanair bases in the islands closed in 2019.
Amid the ongoing flight cancellations, recently, the Competition and Markets Authority (CMA), as well as the Civil Aviation Authority (CAA), have called on the airlines to treat travellers better, stressing that passengers could be subject to significant damages if airlines do not fulfil their obligations.
"We recognise that some airlines have performed better than others, and we acknowledge and welcome some recent improvements, for example, flight cancellations being announced earlier. However, we are concerned that consumers could experience significant harm unless airlines meet their obligations and minimise flight disruptions throughout the summer and beyond," the statement published by CMA and CAA reads.
In this regard, the International Air Transport Association (IATA) expressed concerns regarding the premature return to the regulations of the use of slots to the levels that were considered normal in the EU before the spread of the Coronavirus, adding that there are still risks that the number of travellers may decrease again.
Other articles that may interest you...